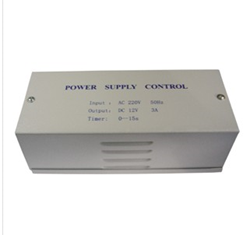 (PRWEB) April 28, 2014
SWAccessControl.com is a reliable supplier of access control system products. It is popular in the world for its high quality and affordable products. Recently, the company has unveiled its new collection of access control power supply products. From today on, all these new items are provided at discounted prices, up to 30% off.
SWAccessControl.com has now become one of the leading suppliers in the market. It is extremely famous for its cheap access control system items. Also, it is well-known for sincere service and reasonable prices. With rich experience in making access control power supply products, the company can create thousands of top quality items in a short period of time.
The company's chief executive officer says that the current promotion is launched to show appreciation to all clients of SWAccessControl.com. "We take pride in our new products. Now, all of you can access cheap access control power supply products at our website," he says.
Among all new items from SWAccessControl.com, the hottest one is called "12V 3A Access Control Power Supply". The company understands that innovation plays a pivotal role in a company's development. All its new items are made according to the latest trends; they are quite convenient to use. The main aim of SWAccessControl.com is to offer the best access control system products for those who want to make their home safer.
About SWAccessControl.com
SWAccessControl.com is a leading online store of access control system products. With an aim of offering the most affordable and convenient products, the company often announces new innovative products. In addition, it launches big promotions at its one stop website frequently. Customer service is the top priority of this professional supplier.
More details about its high quality products can be found at http://www.swaccesscontrol.com/?content/product/category/6/index.html.