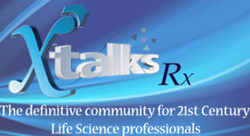 Given that the quality and integrity of veterinary pharmacovigilance data can be highly variable, it is crucial to develop best practices to minimize the risk of generating 'dirty data.'
Toronto, Canada (PRWEB) April 28, 2014
Many times, the impact of data management during the workflow is underestimated, leading to added resources for remediation.
Given that the quality and integrity of veterinary pharmacovigilance data can be highly variable, it is crucial to develop best practices to minimize the risk of generating 'dirty data.' Attendees will receive a timely overview of workflow management that positively impacts the sequela of 'dirty data' in veterinary pharmacovigilance. While safety databases can provide analytical views of product profiles, often this will be of little or no value if best practices and routine quality control practices are ineffective.
Join esteemed speaker, Dr. Renee Helms, Director of PV Operations at Drug Safety Alliance, Inc., as she shares take home tips in managing adverse event and product quality data throughout the lifecycle of adverse event data management. From selecting VedDRA terms and harmonizing critical causality assessments, attendees will be delighted to find solutions for workflow conundrums. Examples are shown of workflow practices that generate meaningful results for use in time bound regulatory and business settings.
In veterinary pharmacovigilance, data mining is not required, but it can be a powerful tool for detecting safety signals. Paired with high quality internal adverse event data (minimal risk of 'dirty data') veterinary pharmacovigilance functional groups have greater confidence in robust and efficient analytical systems. These practices assist in the integration of veterinary pharmacovigilance groups into business development as well as meeting regulatory and ethical obligations for good product stewardship.
For more information on this webinar or to register, visit: Minimizing Negative Impact of Dirty Data in Veterinary Pharmacovigilance.
Xtalks, powered by Honeycomb Worldwide Inc., is a leading provider of educational webinars to the global Life Sciences community. Every year thousands of industry practitioners (from pharmaceutical & biotech companies, private & academic research institutions, healthcare centers, etc.) turn to Xtalks for access to quality content. Xtalks helps Life Science professionals stay current with industry developments, trends and regulations. Xtalks webinars also provide perspectives on key issues from top industry thought leaders and service providers.
To learn more about Xtalks visit http://xtalks.com.
For information about hosting a webinar visit http://xtalks.com/sponsorship.ashx.
Contact:
Michelle Tran
Tel: +1 (416) 977-6555 ext 284
Email: mtran(at)xtalks(dot)com