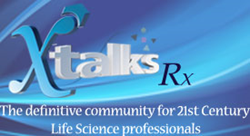 Toronto, Canada (PRWEB) April 29, 2014
Using phenotypic screens as a strategy to identify potential drug candidates has gained renewed attention in recent years. The aim is to identify chemical matter that corrects disease-relevant cellular phenotypes with the potential to be truly disease-modifying. To this end, Evotec has established innovative and novel disease-relevant screening paradigms.
Join speakers Dr. Mark Slack, Vice President of In Vitro Pharmacology at Evotec, and Dr. Stefan Müller, Head of Chemical Biology at Evotec as they describe their unique approach. Understanding the mechanism and binding partner(s) of any hit compounds identified from phenotypic screening has posed a challenge for many years. Evotec's Cellular Target Profiling™ approach combines quantitative mass spectrometry based chemical proteomics to identify the target(s) of small molecule hit compounds. The technology uses cells to reveal a compound's cellular binding partners including binding affinities thus allowing deciphering the network of intracellular targets and enabling lead optimization.
The webinar will focus on:

Use of novel disease-relevant cellular systems for hit ID including the use of stem cells
Characterization and prioritization of hits for target identification post HTS
Target deconvolution through mass spec-based Cellular Target Profiling
For more information on this webinar or to register, visit: Integrated Phenotypic Screening and Target Deconvolution for Accelerated Drug Discovery.
Xtalks, powered by Honeycomb Worldwide Inc., is a leading provider of educational webinars to the global Life Sciences community. Every year thousands of industry practitioners (from pharmaceutical & biotech companies, private & academic research institutions, healthcare centers, etc.) turn to Xtalks for access to quality content. Xtalks helps Life Science professionals stay current with industry developments, trends and regulations. Xtalks webinars also provide perspectives on key issues from top industry thought leaders and service providers.
To learn more about Xtalks visit http://xtalks.com.
For information about hosting a webinar visit http://xtalks.com/sponsorship.ashx.
Contact:
Michelle Tran
Tel: +1 (416) 977-6555 ext 284
Email: mtran(at)xtalks(dot)com