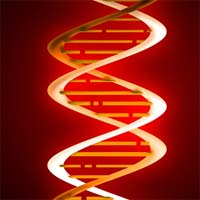 Genetics are playing an increasingly critical role in our understanding of cancer and treatment response.
Raleigh, NC (PRWEB) April 29, 2014
Scientists at two London hospitals have found that identifiable genetic variations could be used to tailor treatment planning in people with malignant pleural mesothelioma. Surviving Mesothelioma has just posted a new article on the findings. Click here to read it.
Cancer and genetic researchers from laboratories at Guy's Hospital and St. Thomas' Hospital have concluded that certain genetic anomalies called polymorphisms can influence how mesothelioma patients respond to combination therapy with Alimta (pemetrexed).
Lead author Dr. Adele Corrigan of Guy's Hospital explains the study this way: "Twenty-eight polymorphisms within eleven candidate genes were genotyped using the Illumina Human Exome v1.1 BeadChip and tested for their association with the clinical outcomes of non-small cell lung cancer and mesothelioma patients receiving pemetrexed/platinum doublet chemotherapy."
The study, which appears in a recent issue of the journal Pharmacogenetics, identified polymorphisms associated with serious Alimta side effects, blood-related toxicity, mesothelioma progression, and overall survival.
"Genetics are playing an increasingly critical role in our understanding of cancer and treatment response," says Surviving Mesothelioma Managing Editor Alex Strauss. "Study's like this one move medicine a step closer to being able to effectively individualize mesothelioma treatments and, potentially, improve outcomes."
To better understand this research and its potential impact on mesothelioma treatment, see Using Genes to Predict Mesothelioma Chemotherapy Response available now on the Surviving Mesothelioma website.
Corrigan, A et al, "Pharmacogenetics of pemetrexed combination therapy in lung cancer: pathway analysis reveals novel toxicity associations", April 15, 2014, Pharmacogenomics, Epub ahead of print, http://www.nature.com/tpj/journal/vaop/ncurrent/full/tpj201413a.html
For nearly ten years, Surviving Mesothelioma has brought readers the most important and ground-breaking news on the causes, diagnosis and treatment of mesothelioma. All Surviving Mesothelioma news is gathered and reported directly from the peer-reviewed medical literature. Written for patients and their loved ones, Surviving Mesothelioma news helps families make more informed decisions.