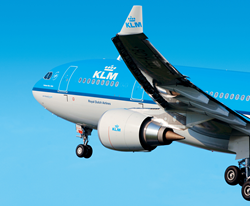 London, United Kingdom (PRWEB UK) 29 April 2014
To celebrate the launch of their latest route between between Bilbao (Spain) and Amsterdam (The Netherlands) on 26th May 2014, KLM have hired the London based digital production company Userfarm.
Userfarm has over 55,000 filmmakers available worldwide to produce fresh, innovative video content that is leveraged extensively through social media.
Using a contest based format and with only a six day time frame, Userfarm asked it's filmmakers to come up with a humorous and engaging video appealing to all ages and based commonalities between the local people of Bilbao and Amsterdam.
Entries will be judged on 30th April by KLM with assistance from Userfarm to ensure the winning video engages with it's target audience in terms of reach and relevance.
For further information please call Lindsay Hopkins on 0203 432 6273.