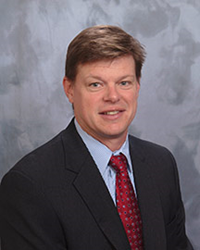 Denver, CO (PRWEB) April 28, 2014
Richfield Hospitality, a leading hotel management company, today announced that Peter Nichols has joined the company as senior vice president of business development. Nichols will head all business development efforts for the company, including third-party management and investment opportunities.
"Pete has a tremendous history in this industry and brings a strategic discipline to our development processes and team," said Will Loughran Richfield Hospitality senior vice president, sales and revenue strategy. "His leadership and experience will be a great asset to the company and our aggressive growth strategies."
Before joining Richfield, Nichols was the vice president of development for Waterford Hotel Group and previously was a vice president with Hodges Ward Elliott, during which time he participated in more than $5.7 billion in hotel transactions. Earlier in his career, Nichols served as president and founder of Signature Hotel Group and as a regional/general manager for Promus Hotels. He holds a Bachelor of Science degree in Hospitality and Lodging Management from Johnson & Wales University.
"With performance metrics continuing their upward trend, owners are looking to capitalize on the upswing by exiting assets, reinvesting in new acquisitions and changing management where needed," said Nichols. "The hotel industry could set a new high water mark over the next 12 -18 months and I look forward to helping the Richfield team capitalize on the exciting, challenging times ahead."
About Richfield Hospitality
Richfield Hospitality, Inc. is a leading hotel management company with a premier track record of maximizing profitability and improving asset values for hotel owners. From hotel operations and property management to electronic distribution and interactive marketing, Richfield achieves superior operating results through its strong commitment to guests, employees and owners. Based in Denver, Richfield is part of City Developments Limited, one of the world's largest real estate, hotel investment and technology conglomerates with a market capitalization exceeding US$7 billion. Additional information about Richfield Hospitality may be found at the company's website http://www.richfield.com.