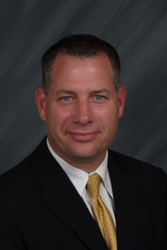 San Diego, CA (PRWEB) April 27, 2014
OneTrust Home Loans and OneTrust Senior Lending, mortgage banker of San Diego, California announced today the new hire of Chris Van Arsdale as Vice President, Business Development Manager. Mr. Van Arsdale brings 15 years' experience in the mortgage recruiting industry.
Prior to entering the mortgage industry, Chris retired honorably from the U.S. Coast Guard as a Chief Petty Officer, after more than 21 years of active service. Having spent the last six years of that service running a military recruiting office in Knoxville, TN. Upon retirement, Chris was hired immediately by First Tennessee Bank / First Horizon Home Loans to head their national sales recruiting team, a task that involved managing 16 recruiters. He was instrumental in the successful growth initiative of FHN's sales team by managing the recruitment of over 800 hires in 4 years. In 2009, Chris assumed a similar role with MetLife's Reverse Mortgage sales team, supporting both wholesale and retail's aggressive growth initiative. In a four year period, Chris successfully recruited and supported the onboarding process of well over 1,000 employees. In April 2012, Chris was afforded the opportunity to join Urban Financial Group (now known as Urban Financial of America), supporting the talent acquisition growth initiative of Urban's sales and operational team.
As OneTrust's Business Development Manager, Mr. Van Arsdale's responsibilities include building a comprehensive talent recruitment plan that unifies business goals, attracting and hiring top candidates, managerial coaching to provide training and mentoring to employees, and more specifically, offering leadership training for future managers to inspire and energize the individuals they coach.
"With Chris's experience in mortgage talent acquisition and management coaching, we look forward to his partnership in our company's growth. He has a strong track record of success. Chris is a creative problem-solver skilled at designing and delivering strategies that positively impact productivity and bottom-line results through human capital initiatives," says Josh Erskine, CEO of OneTrust Home Loans and OneTrust Senior Lending. "We are excited to have him on board."
###
About OneTrust Home Loans and OneTrust Senior Lending
OneTrust Home Loans is a direct lender and servicer with sales and operations across the country. OneTrust Home Loans provides an array of product options including conventional, FHA, VA, USDA, jumbo, resort lending, and foreign national loan options. OneTrust Home Loans is focused on strategic national growth without compromising its market niche of fast and efficient loan closings and being a home-buying resource for consumers from their search for that special home through closing. OneTrust Senior Lending exclusively offers reverse mortgage products to Seniors 62 and over who need access to their home equity while maintaining homeownership. The company's senior management team has years of experience in successful loan closings. OneTrust Home Loans and OneTrust Senior Lending emphasize customer service as evidenced by their tagline, Service is everything! For additional information please visit http://www.OneTrustHomeLoans.com and http://www.OneTrustSeniorLending.com.