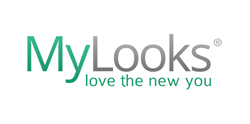 Florida (PRWEB) May 08, 2014
MyLooks® U.S. Medical Director and esteemed plastic surgeon Dr. Darryl J. Blinski is one of 100 doctors in the nation to receive the prestigious RealSelf 100 Award for the second consecutive year in a row.
Out of more than 6,000 board-certified specialists, the RealSelf 100 award is granted to doctors who demonstrate outstanding commitment to patient education and help millions of consumers get access to reliable, expert information about cosmetic procedures, treatments and aesthetic concerns. An integral part of the MyLooks® Team, Dr. Blinski is known for his dedication to his medical practice and innovative approach by educating people interested in plastic surgery through social media platforms.
"We are very fortunate to have such a highly-qualified plastic surgeon working with MyLooks®," stated Vicky Alex, MyLooks® Chief of Operations. "Dr. Blinski represents all of the MyLooks® physicians as our appointed U.S. Medical Director and was also selected to receive the 2013 Best of South Miami Award in Plastic Surgery".
Dr. Blinski operates out of MyLooks® Miami and has more than 35 years of plastic surgery experience and has performed over 10,000 surgical and non-surgical cosmetic procedures. He specializes in SmartLipo, Body Jet Lipo and Mini-Tummy Tucks. His clinic provides a full service Medical Spa where patients receive the latest non-invasive skincare, body care and injectables treatments. Dr. Blinski is certified by the American Board of Plastic Surgery and is a member of the American Society of Plastic Surgeons; the Florida Society of Plastic Surgeons; and the Miami Society of Plastic Surgeons.
Since its founding in 2006, RealSelf has created the world's largest community for learning and sharing information about cosmetic surgery, dermatology, dentistry, and other elective treatments. Dedicated to helping people make suitable and empowered decisions, RealSelf features consumer reviews, Worth It Ratings, pricing information, and thousands of before and after photographs.
About MyLooks®
MyLooks® is a leading cosmetic and surgical service provider dedicated to helping women and men achieve their personal aesthetic goals. Each MyLooks® clinic provides a high-quality total experience. All of our surgeons are board certified by the American Board of Plastic Surgery. All MyLooks® clinics offer procedure customization, a safe and clean AAAASF certified environment, patient financing, and complimentary consultations. More information is available at http://www.MyLooks.com.