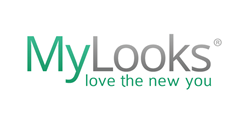 Florida (PRWEB) May 12, 2014
MyLooks® Inc., Florida's premier plastic surgery and aesthetic services network, recently redesigned the MyLooks® Blog and social media to better engage with online communities and interact with patients on channels such as Facebook, Twitter, Google Plus, LinkedIn Pinterest and YouTube.
"Incorporating social media into MyLooks® medical practice is an effective way to connect to online users and engage with patients on mediums that they are comfortable using," said Dr. Lawrence M. Korpeck, MyLooks® Boca Raton. "Image heavy social media sites, such as Facebook and Twitter, where uses are able to share photos may help patient visualize the MyLooks® experience and share their own plastic surgery experience."
MyLooks® launched the new blog and social media redesign in April, 2014 to provide an online space to increase patient education and referrals, and to provide more feedback to prospective patients. Users are able to post questions to their plastic surgeon, see pictures of the facility and real patient photographs or share photos of their personal aesthetic makeover. Physicians can share special offers or promotions, relevant beauty tips and other skincare information and industry-related material.
The MyLooks® Blog provides a selection of categories to provide patients with information relevant to the medical health industry to allow for more education and value. Categories include Beauty, Cosmetic Surgery, Health, Industry News and Lifestyle. The final addition to the MyLooks® blog involves a physician focused component, with the 'Ask the Expert' section where users are able to write in and ask a question to a different MyLooks® plastic surgeon each week.
According to the American Society for Plastic Surgeons (ASPS), approximately 50% of plastic surgeons polled in 2013 said they use Facebook, Twitter and other social media platforms to assist in marketing their medical practice and connect to patients online. Researchers from the ASPS sent an anonymous survey to over 5,000 ASPS member surgeons to assess the potential benefits and risks associated with integrating social media into their practice. The results shared that social media was an effective and low-cost means of advertising to increase the exposure of the surgeons medical practice.
About MyLooks®
MyLooks® is a leading cosmetic and surgical service provider dedicated to helping women and men achieve their personal aesthetic goals. Each MyLooks® clinic provides a high-quality total experience. All of our surgeons are board certified by the American Board of Plastic Surgery. All MyLooks® clinics offer procedure customization, a safe and clean AAAASF certified environment, patient financing, and complimentary consultations. More information is available at http://www.MyLooks.com.