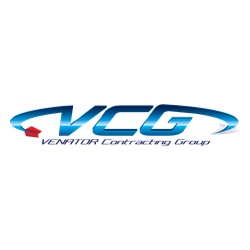 We at Venator Contracting Group are looking forward to continuing the relationship with Dickeys Barbecue Pit and hope to build many more in the future.
(PRWEB) April 27, 2014
Venator Contracting Group, LLC is excited to have started construction on the Dickey's Barbecue Pit Restaurant in Brentwood, TN. This will be the third restaurant built for this franchise by Venator Contracting Group with others in North Charelston, SC and Johnson City, TN. David Schatzberg, President of Venator Contracting, states, "We are thrilled that Dickey's Corporate continues to entrust their franchisees with our construction abilities. We look forward to continuing our business partnership and building many more in the near future."
Dickey's Barbecue Pit is one of the fastest-growing franchises in the country.
Every location smokes all of their meats on-site at the restaurant. Dickey's serves up beef brisket, pulled pork, ham, polish sausage, turkey breast, and chicken, with an extensive array of home-style sides from jalapeño beans to macaroni and cheese. Buttery rolls are served with every meal along with the complimentary ice cream and dill pickles.
If you're considering Venator Contracting Group for your next business venture, have confidence in knowing our customers are our highest priority and we base our business on these key factors:
•Honesty and Integrity
•Flexibility
•Competent Professional Supervision
•Open Communication
•Detail Oriented
•Technologically Advanced
•Willingness to Work in a Team Environment
To see more past and present projects by Venator Contracting Group, visit us at http://www.venatorcontracting.com/HistoryProjects.php.