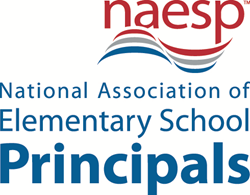 We will make a difference in the lives of children across our country, support teachers in the classroom, and inspire top-quality teachers to seek higher education and a career as a proud principal
Alexandria, Virginia (PRWEB) April 29, 2014
The National Association of Elementary School Principals (NAESP) welcomes Robyn M. Conrad Hansen Ed.D., principal of Playa Del Rey Elementary School in Gilbert, Arizona, as the recently elected president-elect of NAESP's Board of Directors.
Conrad Hansen, a member of NAESP since 2003, who has served on its board of directors since 2012, also has held memberships with the Arizona School Administrators Association and the Arizona Superintendent of Public Instruction Advisory Council.
"We will make a difference in the lives of children across our country, support teachers in the classroom, and inspire top-quality teachers to seek higher education and a career as a proud principal," Conrad Hansen said. "NAESP is the catalyst in promoting high-quality school leadership that is essential to achieving our national goals of making dramatic changes in our schools, improving educational opportunities, and making a difference for all children."
In NAESP Zone elections, the following individuals were elected to the Board of Directors: Tara A. McAuliffe, principal of Rockwell School in Bristol, Rhode Island, will represent Zone 1 principals in Connecticut, Delaware, Maine, Massachusetts, New Hampshire, Rhode Island, and Vermont. Melissa D. Patschke, principal of Upper Providence Elementary School in Royersford, Pennsylvania, will represent Zone 2 principals in New Jersey, New York, and Pennsylvania. Duane L. Dorshorst, principal of Oberlin Elementary School in Oberlin, Kansas, will represent Zone 8 principals in Arkansas, Kansas, Louisiana, Missouri, New Mexico, Oklahoma, and Texas.
Gail Connelly, NAESP's executive director, announced the results from the Association's headquarters in Alexandria, Virginia. "The NAESP Board of Directors is pleased to welcome our newly-elected members and look forward to tapping their wisdom, expertise, and talents as we develop and implement a new strategic action plan this year," Connelly said. "We are relying on strong Board leadership to achieve our goals. Building the capacity of principals to help get the best results for students, advocating for common-sense educational policies, and providing necessary resources and supports for principals are among our highest priorities."
New Board Members will begin three-year terms on July 1. The current president-elect, Mark J. White, who is principal of Hintgen Elementary School in La Crosse, Wisconsin, will begin his tenure as NAESP president on July 1 and Conrad Hansen will assume the office of president one year later.
###
Established in 1921, the National Association of Elementary School Principals (NAESP) is the leading national association representing elementary and middle school principals in the United States, Canada, and overseas. NAESP supports principals as the primary catalysts for creating lasting foundations for learning in their commitment to all children through policy development, advocacy, and resources for effective instructional leadership. The Association seeks to advance the principals' profession at the national level and address issues in pre-K-3 alignment, principal preparation and evaluation, and building the capacity of new principals. NAESP honors principals through its National Distinguished Principals program and administers a variety of professional services, including the National Mentor Certification program for principals.