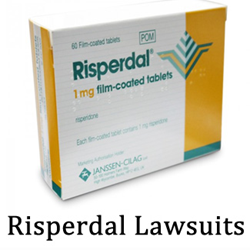 If you believe you have Gynecomastia due to Risperdal you may be eligible to file a Risperdal lawsuit. For a free legal consult contact Wright & Schulte LLC at yourlegalhelp.com or call 1-800-399-0795
Columbus, OH (PRWEB) April 26, 2014
The Risperdal lawsuit lawyers at Wright & Schulte LLC are concerned with the recent decision by the Arkansas Supreme Court not to reconsider its reversal of a $1.2 billion judgement against Johnson & Johnson and its subsidiary, Janssen Pharmaceuticals Inc., the makers of the antipsychotic drug Risperdal. According to Bloomberg News, the high court released a one-sentence order denying Arkansas Attorney General Dustin McDaniel's petition to reconsider its Risperdal lawsuit ruling. The order did not provide a reason for the denial. The attorney general said the state will refile its complaint that the companies violated Arkansas' deceptive trade practices act.
[businessweek.com/ap/2014-04-24/arkansas-court-wont-reconsider-risperdal-case, April 24, 2014]
The firm continues to evaluate Gynecomastia complaints allegedly associated with the use of the antipsychotic drug Risperdal and offers free case evalutions to people who believe they have suffered side effects from the antipsychotic drug Risperdal. Contact Wright & Schutle LLC today by visiting http://www.yourlegalhelp.com or by calling 1-800-399-0795 to speak with one of the firms experienced attorneys.
Wright & Schulte had learned through the Associated Press that the Arkansas Attorney General's office filed the initial Risperdal lawsuit against Johnson & Johnson and Janssen Pharmaceuticals Inc., under the state's Medicaid fraud law. However, the state Supreme Court previously ruled that the attorney general misapplied the Medicaid fraud law which was initially meant to govern health facilities and not large companies like Johnson & Johnson. The high court's most recent ruling effectively tosses out a lower court's decision in the state's favor, according to the Associated Press. In 2012, a Pulaski County Circuit Court jury found the pharmaceutical companies liable and Circuit Judge Tim Fox ordered them to pay a total of $1.2 billion for the 240,000 Risperdal prescriptions paid for by the state's Medicaid program over a three-and-a-half-year period.
[arkansasbusiness.com/article/98065/dustin-mcdaniel-asks-supreme-court-to-reconsider-risperdal-ruling, April 8, 2014]
Risperdal is an atypical antipsychotic drug approved by the U.S. Food and Drug Administration for treating schizophrenia, bipolar disorder, and irritability in autistic children and adolescents. The U.S. Justice Department reported in a news release that Janssen Pharmaceuticals Inc. began in March 2002, to market Risperdal as a treatment for agitation associated with dementia patients and claimed that the drug was safe and effective to use for this population.
[fda.gov/NewsEvents/Newsroom/PressAnnouncements/ucm373499.htm, November 4, 2013]
[justice.gov/opa/pr/2013/November/13-ag-1170.html, November 2013]
According to an FDA news release published in November 2013 The FDA warned Janssen Pharmaceuticals Inc. of its "misleading marketing messages" aimed at doctors regarding Risperdal, and that if the pharmaceutical manufacturer planned to market and sell the drugs for a new purpose that has not received FDA approval, the drugs are considered "misbranded" and marketing and selling the drugs violate federal law. The release further states that when a whistleblower complaint was filed, the FDA initiated a criminal investigation that resulted in charges being brought by the U.S. Department of Justice against Janssen Pharmaceuticals Inc. In November 2013, a plea agreement was announced in which Janssen Pharmaceuticals Inc. would plead guilty and pay a $400 million criminal fine for introducing a misbranded drug into interstate commerce. The federal justice department also announced, through the FDA release, that the company had to pay a separate civil settlement of $1.25 billion.
[fda.gov/NewsEvents/Newsroom/PressAnnouncements/ucm373499.htm, November 4, 2013]
According to court records, more than 350 Risperdal complaints have been filed in the Philadelphia Court of Common Pleas where a mass tort proceeding has started. The plaintiffs alleged in these Risperdal lawsuits that they experienced serious side effects while using the drug, including gynecomastia, which is breast tissue growth in males. Bloomberg Businessweek reported in October 2012 that Johnson & Johnson settled five Risperdal lawsuits prior to going to trial in the Philadelphia Court but the settlement terms were not disclosed. Court documents show that close to 80 gynecomastia cases have been settled in Pennsylvania while many are pending and Risperdal complaints continue to be filed. (In Re: Risperdal Litigation, Case ID. 100300296)
Males who suffer from gynecomastia allegedly associated with using Risperdal may be eligible to file their own Risperdal lawsuit. For more information or to schedule a free legal consolation with a lawyer at Wright & Schulte LLC, visit our website at yourlegalhelp.com or call us at 1-800-399-0795.
About Wright & Schulte Llc
Wright & Schulte LLC, an experienced personal injury firm, is dedicated to the belief that America's legal system should work for the people. Every day, the attorneys of Wright & Schulte LLC stand up for the rights of people who have been injured or wronged and fight tirelessly to ensure that even the world's most powerful corporations take responsibility for their actions. If you're looking for a law firm that will guarantee the aggressive and personal representation you deserve, please do not hesitate to contact Wright & Schulte LLC today. Free Risperdal lawsuit case evaluations are available through yourlegalhelp.com or by calling 1-800-399-0795.
Contact:
Wright & Schulte LLC
812 East National Road
Vandalia, Ohio 45377
1-800-399-0795
http://www.yourlegalhelp.com
Like us on Facebook
Follow us on Twitter