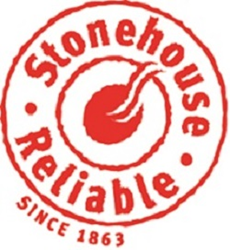 We're pleased that our website re-design reflects the variety of dry erase products we produce.
Arvada, CO (PRWEB) April 28, 2014
Stonehouse Signs, a Colorado manufacturer of customizable visual communication products, has released a redesigned whiteboard product section of their website. The updated section incorporates the new dry erase board styles the company has added to their product line the last few years, including changeable whiteboards and custom printed porcelain magnetic dry erase boards. The section was redesigned with customers in mind, clearly laying out the product types Stonehouse has available and the options a customer can choose. The new section also shows examples of whiteboards Stonehouse has produced over the last couple years, to inspire customers that are in the design process and to show Stonehouse's range of manufacturing capabilities.
Stonehouse Signs began producing custom dry erase boards about 8 years ago, first releasing their porcelain magnetic dry erase board product that was mostly ordered by hospitals. As the years went on, Stonehouse got requests from customers and other industries to produce different types of dry erase boards, and has since added a Folding Magnetic Dry Erase Board product, a Changeable Dry Erase Board product and a Mixed Media Board product. Each whiteboard is made to order to a customer's exact specifications, and Stonehouse strives to meet any custom request they get, including custom sizes and dimensions.
"As a producer of visual communication products since 1863, we've added various products over the years that we feel will help our customers with their specific needs," says Jeff Stone, current co-owner of Stonehouse Signs. "The whiteboard products we currently offer provide great value to our customers, and we're pleased that our website re-design reflects the variety of dry erase products we produce."
For more information, or to order a custom whiteboard product, contact Stonehouse Signs at (800) 525-0456.
###
Since its founding in 1863, Stonehouse Signs has produced high-quality visual communications solutions for a variety of industries. The company specializes in customizable products and manufactures a full line of long-lasting signs, tags, and custom magnetic dry erase boards. For more information call 1-800-525-0456 or visit http://www.stonehousesigns.com.