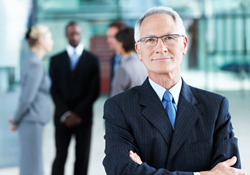 This portfolio delivers a total systems experience that simplifies IT.
Denver, CO (PRWEB) April 30, 2014
Zunesis is excited to announce the launch of a monthly webinar series. Each month, the Zunesis engineering team, with their broad base of knowledge and expertise, will provide an in-depth look at some of the most exciting topics in technology.
Join us May 22nd as we kick off this series with a look at HP's ConvergedSystem Solutions Portfolio.
This webinar will look at a solution that will get your IT staff out of the business of systems integration and performance optimization and allow them to focus on maximizing the business value of Virtualization, Big Data, and Cloud technologies.
Uniting market-leading HP Converged Infrastructure with decades of experience in solution design, HP ConvergedSystem offers a performance-optimized, total systems experience that dramatically simplifies IT. Through quick deployment, intuitive management, and system-level support, your IT staff can rise to the position of business service experts—enabling them to do what they do best. Innovate.