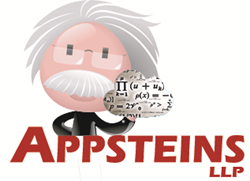 AUDITivity provides the ability to reconcile and identify to which vendor packages specific, processes and files on the device are attributable.
Los Angeles, CA (PRWEB) April 29, 2014
Many vendors seek to add value to their managed services or cloud services oriented software via a single pane of glass solution for their customers (I.T. Services Providers or Network Administrators) who are challenged with the seismic shift to virtualization, Cloud-based services and Mobile/BYOD.
The X-factor relating to decisions relating to this technology shift is the ability to understand the current asset allocation, license deployments and actual usage needs, and a method to manage them going forward. The collection and analytics of detailed software asset information such as Vendor, Version, License Key, Usage Metering, information needed for Cloud planning, compliance audits, license right -sizing, upgrade planning, or identifying banned software are provided to vendor software by integrating the AUDITivity engine.
"Most inventory products on the market capture simple Add/Remove Programs data or file details, providing a rather broken interpretation of the licensing picture and the correlate the results to a manually managed catalog," explains Ron Harris, AppStein's VP of Business Development. "AUDITivity implements a new methodology for binding binary data to suites and license information for a more holistic view of the asset."
RMM, PSA, CSP integrated with AUDITivity's Asset Optimization Engine, can offer their Managed Service Providers (MSP) a truly holistic view of the asset, all without the need for a manually managed catalog. AUDITivity provides the ability to reconcile and identify to which vendor packages specific, processes and files on the device are attributable. This eliminates the need for research time identifying the vendors of origin for specific executable files or running services by automatically presenting the vendor information for the file or service in question.
AUDITivity will empower software vendors to capture critical hardware and software assets information including usage metering, warranty status, license versions and keys. MSPs will be able to identify opportunities such as end-of-life (EOL) devices, software upgrade candidates, subscription services information (and renewals) and software license optimization (SLO).
"Device hardware information reporting coupled with automated OEM warranty status lookup will help MSPs drive sales: identifying device refresh candidates, opportunities for HaaS, extend warranty plans, repurpose older machines or plan migration to Virtual Desktop or various Cloud services," adds Harris. "Vendors can leapfrog competitors and easily build up their strategic value to their MSP or I.T. Administrator user customer base."
Appsteins Geniuses at Custom Software Development, Custom Programming, Software Integration and System Integration. Our focus is developing integration solutions for the Managed Services marketplace, including technologies such as: Remote Monitoring and Management (RMM), Professional Services Automation (PSA), Managed Service Providers (MSP), Software as a Service (SaaS), Cloud Service Providers (CSP) and all related services, products and apps. Our engineers have created integrations for respected leaders in the MSP vendor space, and even worked for these vendors' product teams.