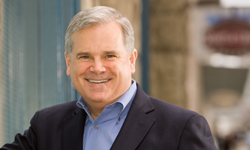 San Francisco, CA (PRWEB) April 28, 2014
Trader Joe's is facing lawsuits brought on behalf of alleged victims of a 2013 E. coli outbreak. Public health officials traced the E. coli outbreak to salads made by Glass Onion Catering and sold at the grocery chain.[1]
According to attorney Bill Marler, whose law firm represents 6 plaintiffs who allege that they fell ill with E. coli infections after eating salads sold at Trader Joe's, the company was sued in lawsuits filed Wednesday in California and Washington state[2]. The plaintiffs allege in the lawsuits that Glass Onion Catering and Trader Joe's sold food that was "not fit for human consumption, and not reasonably safe because it was contaminated with E. coli O157:H7".
The Centers for Disease Control and Prevention, U.S. Food and Drug Administration and state and local health departments counted 33 people from 4 states who were confirmed ill with E. coli infections after consuming Glass Onion Catering salads and wraps sold at Trader Joe's and other retail outlets in October and November of 2013. Two people, including one of the plaintiffs, developed hemolytic uremic syndrome, a complication of E. coli infection that can cause kidney failure and central nervous system impairment.[1]
"Retailers need to be held accountable for what they sell," said attorney Bill Marler. "In my opinion, over the last two decades retailers have begun to care less about the safety of what they sell just as long as it sells. Retailers now try to push blame for the sale of tainted food that sickens customers onto everyone but the retailer. That needs to stop."
BACKGROUND: Marler Clark has represented thousands of victims of E. coli and other foodborne illness outbreaks since the 1993 Jack in the Box E. coli outbreak (Pierce County Superior Court Case No. 93-2-00930-1). The law firm has recovered over $600 million for victims of not only E. coli, Salmonella, Listeria and hepatitis A outbreaks. Gordon + Holmes' representative plaintiff cases have involved national foodborne illness outbreaks where hundreds of people were sickened from eating contaminated food, including Chi-Chi's v. Castellini (Ventura County Superior Court No. CIV236710), one of the largest hepatitis A outbreaks in a restaurant industry history; Sheetz v. Coronet (Blair County Civil Div No. 2004GN5396), largest salmonella outbreak in US restaurant industry history; and Foodmaker v. Vons (27CA 4th 473), at the time the largest E. coli outbreak in US history.
1. See, "Multistate Outbreak of Shiga toxin-producing Escherichia coli O157:H7 Infections Linked to Ready-to-Eat Salads". Centers for Disease Control and Prevention. November 12, 2013, "California Firm Recalls Grilled Chicken Salad Products Due To Possible E. coli O157:H7 Contamination." United States Department of Agriculture. November 10, 2013 and "A therstone Foods Voluntarily Recalls Salads and Wraps Because of Possible Health Risk." U.S. Food and Drug Administration. November 9, 2013.
2. Sonoma County Superior Court Case No. SCV-254623, San Francisco County Superior Court Case No. CGC 13 535697 and CGC-14-538893, Marin county Superior Court Case No. CIV 1401551 and United States District Court for the Western District of Washington Case No. 14-606