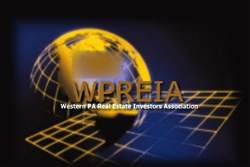 Kansas City, MO (PRWEB) April 28, 2014
Josh Caldwell of the Pittsburgh Real Estate Investors Association will be in Kansas City this week for the 2014 Got Money, Need Money Conference. This event is being co-sponsored by AAPL, The American Association of Private Lenders and Professional Real Estate and PREIMA The Professional Real Estate Investors and Managers Alliance.
The Pittsburgh Real Estate Investors Association and its parent organization the Western Pennsylvania Real Estate Investors Association are members of both organizations. Josh Caldwell presides of both member organizations. He will be at the conference to represent the Pittsburgh real estate market as a prime investment target for hedge funds, and other forms of private equity firms.
The Pittsburgh REIA is a club of real estate investors. Mr. Caldwell intends to present the club as a potential deal stream for private money investors who wish to make higher than average return rates on their invesmtment capital while securing those investment funds with real estate.
Pittsburgh is one of the hottest real estate markets in America. The bubble proof growth of the region has attracted many investors. Pittsburgh is the metro area that Forbes Magazine ranked as the number one real estate market in the US. The growth of the natural gas energy sector coupled with strong medical, technology, and the areas abundant universities gives Pittsburgh a diverse job market. This diverse job market allows the region to absorb market fluctuations and insulates the local housing market against crashes that cripple investors in other parts of the country.
Josh Caldwell will be representing the investor members of the Pittsburgh based real estate club. He will also be presenting his own multi-million dollar commercial real estate deals in a public forum based on the hit TV show Shark Tank. The gem of his local development projects could potentially be worth more than six million dollars. Mr. Caldwell also has a variety of smaller deals ranging from single family bargains to large upscale rehab properties. The short term goal of these presentations is to offer something to every sort of funding authority. The long term goal is to provide a steady stream of profitable real estate deals to a waiting audience of people with money to invest.
If this trip is successful, then the Pittsburgh REIA will team up with one of Josh Caldwell's other groups, The American Real Estate Investors Academy to funnel investment grade real estate to IRA investors and private equity funds across America.
Local real estate investors who wish to take part in this funding project are encouraged to join the Pittsburgh Real Estate Investors Association. Josh Caldwell and the Pittsburgh Real Estate Investors Association can be contacted via email PittsburghREIA(at)aol(dot)com, through the clubs website at http://PittsburghREIA.com , or by phone at 412 761 7342.