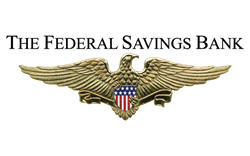 Make sure there is enough money saved to cover the cost of two mortgages plus renovations
Chicago, IL (PRWEB) April 26, 2014
The Federal Savings Bank is seeing housing activity pick up in April. The lender also finds that some families, after buying a home for themselves, also decide to make another new home purchase to turn a profit! The Federal Savings Bank hears many of its mortgage applicants want to make money update to their home and sell it for a profit; however there are some mistakes to avoid when flipping homes. The Federal Savings Bank offers some tips to avoid these general errors:
Make sure there is enough money saved to cover the cost of two mortgages plus renovations. If one does not have enough money saved to support the bills while paying for renovations and property costs of the second real estate venture, then one will run into trouble early on. The Federal Savings Bank strongly urges prospective mortgage applicants to understand the responsibility and possible consequences of having two mortgages. Most of the time it's best for a borrower to have two fixed rate mortgages especially in the current climate where rates are trending higher in reaction to Federal Reserve policy.
Ones dreams of profiting may also fall short if they lack the skills necessary to get the job done. While many television shows have popularized flipping homes, most people who take on the endeavor are home construction professionals. They have the knowledge to fix the house and an understanding of the red tape - regarding federal regulations and permits - that comes with the project.
Individuals also need enough time to devote to flipping a home. It could be a while before ones finds the right property, completes the repairs, and sells the home. Patience is necessary, especially given the many inspections that must be completed before one can even list the property on the market.
For more information about how you can finance your real estate investment with a low cost mortgage, contact the Federal Savings Bank, a veteran owned bank.