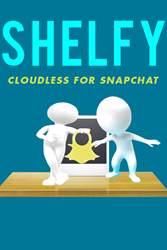 It is recommended that users download the apps before May 4th if they would like to keep these apps resident in their devices.
Nashville, TN (PRWEB) April 28, 2014
Late last year, a number of 3rd party developers began releasing screenshot saving apps for the popular instant messaging app, Snapchat. These apps have been consistently seen in the top 25 of the social networking charts since their inception. Included in this group of developers is Read Hauck, BadApp Studios lead developer for several 3rd party Snapchat picture saving apps. Recently, BadApp Studios has reviewed the ethical concerns surrounding the Snapchat app and the group has decided to remove all Snapchat picture saving apps from the market.
In a 2013 paper published by The University of Washington, Computer Science & Engineering Department, Snapchat and the ethical issues surrounding its use have been brought to the publics attention. The paper reports that there are percentages of the population that use Snapchat to send sexually explicit texts, snapshots for Sexting purposes and a large percentage of the users surveyed were using Snapchat to send pictures involving drinking alcohol. BadApp Studios wants in no way to be aligned with the previously mentioned negative ethical practices.
Snap Base is the first of the apps to be removed. This is an all in one, picture sending and saving app for Snapchat. Other apps include Snap Vault Pro which is a photo saving app that features folders and password protection features. Lastly, Shelfy for Snaps will remain on the app store for several weeks after the others have been removed, as its removal date is still unknown. The apps will continue to function as usual even after they have been removed from the app store.
Users are encouraged to download these apps before May 4th if they would like to keep them resident in their device.