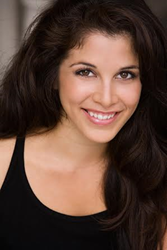 Students will learn how to be a smart performer--not just an actor or a singer, but an all inclusive, fully equipped entertainer.
Santa Ana, CA (PRWEB) April 29, 2014
The need for an actor to have singing ability has never been more pressing. The musical theatre industry is at its strongest, TV shows like Glee and Smash have put singing back in main stream entertainment, and movies like Annie and Les Miserables only cement musical theatre's presence in the film industry. Having the ability and skills necessary to sing and perform in song often separates a successful actor from those less successful. Therefore, it behooves an actor to gain singing skills and confidence to apply for these opportunities. The Actor's Studio of Orange County is restarting its Acting The Song: The Musical Theatre Workshop to answer the call and provide a much needed resource for its students and community.
The class will be taught by instructor Michelle Hernandez at the studio in Santa Ana and will take place on Wednesdays from 7PM-9PM starting May 7th. Hernandez will guide students to discover their authentic voice through vocal technique, expand their creativity and expressiveness, connect to character, and live in the experience of their song.
As a teacher, Hernandez draws from her professional experience and training, as well as her background in vocal instruction. As a working performer, Michelle has been performing internationally to rave reviews and packed houses.  She currently fronts a high energy, top 40 party/pop rock cover band ("Retro Soul") providing lead vocals and vocal direction.   A graduate of NYU's Tisch School of the Arts and CAP21, Michelle has been teaching voice, performance, and acting for the five years. She emphasizes technique and performance as partners working hand in hand to create truthful storytelling.  Her private students have exceeded goals, booked roles, nailed auditions, and gained huge confidence in their performing and their daily lives. 
Hernandez is passionate about what this class can provide its students: "Crafting a song is not as easy as it seems, and yet our job is to make it look easy and effortless!" She goes on to say, "Practicing both vocal technique and acting technique can feel like rubbing your stomach and patting your head, but armed with the proper tools and training, students soon notice less anxiety, more confidence, and better reception from audiences." The class is available for adults of all levels of experience. Seasoned performers will have an opportunity to showcase their work and move past thresholds to the next level, while beginning and intermediate students will learn basic vocal and acting technique and immediately apply it for maximum digestion. The class will be accompanied by Audrey Spaulding, and tuition is $190 a month (or $110 for currently enrolled students.) Those interested in enrolling should contact the school in advance of the May 7th start date.