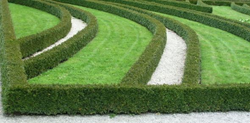 (PRWEB) May 03, 2014
The popular landscaping company Absolute Landscaping LLC has recently announced that due to high demand it is expanding into new areas in the state: Algonquin, IL and Crystal Lake, IL. The company is currently based in Harvard, IL, and is extremely excited with the expansion and what it will mean for customers and the company alike.
A range of services are offered at Absolute Landscaping LLC, all of which can be viewed on their website http://absolutelandscapingllc.com. These services can be broken down into four key areas, Yard Services, House Services, Plants and Trees, and Brick and Stone Work. Anyone living in Algonquin, IL and Crystal Lake, IL, will now be able to take full advantage of these extensive services.
Yard Services include general upkeep and repair as well as new designs for outside areas. Amongst the many services that Absolute Landscaping LLC offer are mowing, trimming and aerating, as well as fertilising and planting. They also provide House Services, such as driveway seal coating, gutter cleaning and pressure washing. Particularly popular are Spring and Fall clean ups that the company offer. In addition to this the snow removal service is in such a high demand during the winter months it is recommended that people sign up early to guarantee help with their snowy yards.
Plants and Trees is another area of expertise for Absolute Landscaping LLC. The company is extremely passionate about planting high quality goods and ensuring strong growth, and with extensive knowledge in this area they can provide great advice on choosing and maintaining a variety of plants and trees. Absolute Landscaping also has many years experience designing, installing and, if necessary, repairing patios, walks, flowerbeds and retaining walls.
The experience and versatility that Absolute Landscaping LLC offer has been a key contributor in their expansion into the new areas of Algonquin and Crystal Lake. "It is an extremely exciting time for us at Absolute Landscaping LLC," commented the general manager. "Our firm has many experienced workers and between us a wealth of knowledge. Due to strong interest from across the state into our services we are now delighted to announce our expansion," he continued.
When speaking to a recent client about the work and service they received they said that, "Absolute Landscaping LLC offered a great service, they were extremely prompt and efficient, and I will now be recommending the company to friends and family". Another client, when asked about their thoughts on the expansion of the company, replied, "It is great news for them and a tribute to all their hard work. I am only surprised that they didn't do it sooner".
Absolute Landscaping LLC pride themselves on being a professional service but with 'do it yourself' prices. Prices are in fact so reasonable that they are often cheaper than equipment rentals. No job is too big or too small, but is always completed with the personal touch that Absolute Landscaping LLC are renowned for. Look on their website http://absolutelandscapingllc.com to check prices and get a free quote today.