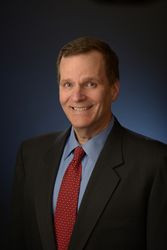 It is irresponsible to argue that nursing home employees or residents need camera-free environments when the health, well-being, safety, and comfort of the most vulnerable are at stake if neglect and abuse remain hidden
Baltimore, Maryland (PRWEB) April 29, 2014
On April 25, 2014, the New York Attorney General's Office issued a press release discussing the recently filed criminal charges against 17 employees of a Buffalo, New York nursing home (eight nurses and nine certified nursing assistants) for their alleged neglect of a 56-year-old non-ambulatory, bedridden resident who was completely dependent on the nursing home staff to provide for his care and needs.
The New York Attorney General's Office alleges that evidence from a hidden camera showed a pattern of neglect that included failure to dispense pain medication, failure to check on the resident as necessary, failure to give him liquids, and failure to provide incontinent care. The criminal charges further allege that the nurses and aides falsified documents to conceal their neglect.
MedicalMalpracticeLawyers.com questions whether the alleged neglect of the resident would have been discovered without the recordings from the hidden camera and whether the resident would have continued to suffer the miserable consequences from the lack of necessary care because the medical records falsely stated that he was being provided proper care.
Why aren't cameras in nursing home residents' rooms allowed in other states to insure that residents are provided the care and services they need and were promised?
The nursing home industry often argues against cameras in residents' rooms because of privacy concerns for the nursing home staff and in deference to the privacy of residents.
MedicalMalpracticeLawyers.com, the premier free website connecting medical malpractice and nursing home victims in the United States with medical malpractice and nursing home claim lawyers in their state, argues that the privacy concerns of nursing home staff or nursing home residents are substantially outweighed by the overriding concerns of nursing home residents and their families that vulnerable and dependent residents receive the nursing home care and services that they need and that they were promised when they were admitted to the nursing home.
Jeff E. Messing, President of MML Holdings LLC, which operates and maintains the MedicalMalpracticeLawyers.com website, states, "In this day and age when we are often subject to unannounced video surveillance while we walk on public streets or enter private businesses, it is irresponsible to argue that nursing home employees or residents need camera-free environments when the health, well-being, safety, and comfort of the most vulnerable nursing home residents are at stake if neglect and abuse remain hidden."
MedicalMalpracticeLawyers.com publishes a daily blog with more than 1,100 consecutive daily blog postings to date, discussing a wide range of current issues and news regarding medical malpractice and nursing home claims. Our toll-free number in the U.S. is 800-295-3959. Turn to us when you don't know where to turn.