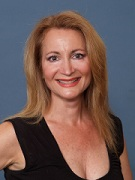 A Spirit Gallery Is Exciting Because Yu Never Know Who Will Show Up
Delray Beach, FL (PRWEB) April 29, 2014
Spirit Medium Laura will be honoring mothers at a special live Mother's Day Spirit Gallery in Delray Beach, FL on May 10, 2014 from 1-4pm. The event will start with a healing meditation led by expert Brenda Elizabeth.
Following this Laura will conduct a book signing of the "100 Top Psychics in America." Laura is a featured psychic in this book.
Other side Galleries are events in which the medium brings in selected souls from the after life. Usually souls with the strongest energy get to step forth, while quieter souls might not get their messages across.
Laura will do her best to deliver messages for all in attendance, however, there are no guarantees of who will show up. As Laura says, "It is not like going to McDonald's to order a hamburger. You never know what to expect. This is what makes it exciting."
You can RSVP for this exciting event by contacting Laura or going to the Events tab on her website.
About Spirit Medium Laura
Laura Mendelsohn, talking to spirit for over 30 years, has written 5 e-books, been highlighted in the media, filmed for TV and is host of The Virtual Seance, an Internet Radio & TV Show, providing LIVE, REAL & RAW Spirit Connections and Education.
For more information:
Contact: Laura Mendelsohn
Phone: (954) 465-7338
Web: http://www.SpiritMediumLaura.com