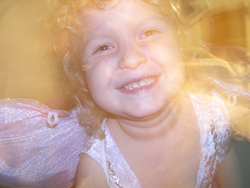 Being Playful Is A Key to Success
(PRWEB) April 29, 2014
Spirit Medium Laura has devised a convenient and fun way for individuals to develop their own intuition. It is her belief that living intuitively provides the foundation for greater success and magical living.
The playground caters to the individual who would like to learn from home in a fun, friendly, accessible, online environment.
Each playground is short, with emphasis on attendee involvement. Those who participate will be encouraged to share stories, lead a meditation, exercises and/or deliver psychic messages for other attendees.
One of the first facilitation in the playground will be letting go of karmic blocks to abundance. There are thirty or more potential themes for the playground.
You can obtain information about attending the Intuitive Chocolate Playground by contacting Laura.
About Spirit Medium Laura
Laura Mendelsohn, talking to spirit for over 30 years, has written 5 e-books, been highlighted in the media, filmed for TV and is host of The Virtual Seance, an Internet Radio & TV Show, providing LIVE, REAL & RAW Spirit Connections and Education.
For more information:
Contact: Laura Mendelsohn
Phone: (954) 465-7338
Web: http://www.SpiritMediumLaura.com