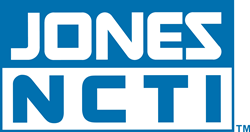 Centennial, CO (PRWEB) April 28, 2014
Jones/NCTI is proud to introduce the online delivery of its Computers and Broadband Modems course. Students completing this course gain a thorough understanding of how the PC and modem interface with the broadband cable network. Topics of study include a detailed description of the major components in a PC and how they interact in the computer system; a review of Microsoft Windows operating systems with explanations of their respective features and vulnerabilities; an overview of mobile devices and their operating systems; computer security; and an introduction to DOCSIS cable mobiles and tips for their installation.
The course has been updated and is hosted by Mike Meyers, author and holder of multiple IT industry certifications, whose colorful and humorous presentation style makes the course entertaining and effective. The course includes videos and activities that are intended to help the student retain key points of information. The Computers and Broadband Modems course is an excellent reference for learning about computer concepts and terminology and requires no prior technical experience.
Completion time for this course varies based on the student's self-study pace; however, they have up to six months to complete from the time of their enrollment. For the duration of their course, and for 60 days after, students will also have access to the Jones/NCTI Pocket Library to use as a reference/study tool.
About Jones/NCTI
Jones/NCTI, Inc. is a leading provider of technical training, consulting services and education in the cable and broadband industry. Founded in 1968, Jones/NCTI has provided training to more than 400,000 broadband professionals. Jones/NCTI provides both companies and individuals with information tools, customized blends of paper-based and online training courses that mirror industry trends, assessments of workforce competencies, a broadband-specific college degree program and pre-employment skills testing development.