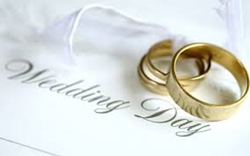 We care about you and we care about our environment
Ottawa, Ontario (PRWEB) April 29, 2014
We all know that the most important tool in a house is a great quality set of cookware that will last a lifetime.
Today Cuisine Santé International announced a new gift registration program, similar to traditional registry programs. Couples may now choose their products and have friends and family contribute towards individual products or complete sets up to one year in advance.
The best part of our program is all 5 countries and all locations are integrated so customers can participate from any place and anywhere to better serve our newlyweds.
We are very pleased with our market test that has been going on for the last 2 years and we look forward to great results on this new program.
Cuisine Santé International cookware is one of the most advanced systems on the market. Featuring chrome titanium construction, individual thermometers and a lifetime guarantee there is no better value available to consumers who are searching for the best value and healthiest cookware available today.
Visit one of our showrooms or online at: http://www.CSIL.ca
Like us on Facebook
Check out our new blog at http://cuisinesantereview.com/
Contact us:
1260 Old Innes Road Suite 601
Ottawa, Ontario, K1B 5L3
613-288-9020
E-mail: info(at)csil(dot)ca