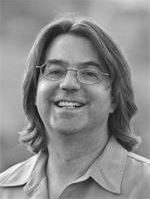 Aspen, Colorado (PRWEB) April 28, 2014
Portfolio Aspen Properties is pleased to announce that real estate broker Harrison Sachs has joined the company as a new partner. Harrison's knowledge of the market and experience speaks for itself: he brings with him nearly 15 years of experience and is a top producing broker year over year.
Harrison is originally from just outside Baltimore, Maryland but has lived in Aspen for over twenty years. He is a graduate from the University of Denver, School of Business with a marketing degree. Harrison has earned a reputation in the real estate community as an easy to work with individual who is a strong negotiator for his clients as well as having an intimate knowledge of the Aspen-Snowmass market. As a full time broker Harrison is involved with his clients on a seven day a week, twenty-four hour a day basis doing whatever it takes to find the perfect home or building site or sell his clients' property. In the past few years Harrison has grown his business even under the most challenging market conditions. Year after year Harrison is continuously in the top percent of producing brokers in the Roaring Fork Valley.
Outside of the office Harrison is an avid outdoors man. Harrison's interests include whitewater rafting in the warmer months and skiing in the winters. He has rafted almost every major river in the American West both privately and as a commercial guide as well as rafting in several foreign countries--including the first raft descent at a historic high water level on the Snake River Murtough section. Harrison is a retired professional mogul skier and still gets out to ski with visiting clients. When not participating in the former two activities Harrison enjoys biking, hiking and camping and all the cultural events that take place in the Roaring Fork Valley. Harrison is married with a wonderful wife and two young children, Jeremy and Kaia. Contact Harrison for any of your real estate needs.
Portfolio Aspen Properties ensures that buyers see all properties that meet their criteria and that sellers' properties reach their target audience of potential buyers. For more information on Portfolio Aspen Properties' real estate, visit http://www.portfolioaspen.com/.
About Portfolio Aspen Properties
Portfolio Aspen Properties draws from the largest and most comprehensive network of available homes for sale in Aspen and the Roaring Fork Valley to make sure its clients see all of the properties that meet their criteria. Portfolio brokers deals for clients looking to buy Aspen real estate, sell Aspen real estate, and invest in Aspen real estate. The company also provides its clients with a diverse collection of high caliber luxury vacation rental properties in the Aspen area.