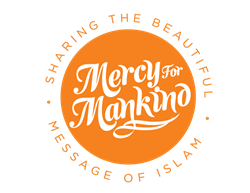 We're moving away from institutionalized understandings of Islam
Los Angeles, CA (PRWEB) May 01, 2014
On April 15th, 2014 a music video involving British Muslims dancing to Pharrell Williams' infectious hit song, "Happy," was released on YouTube by an intentionally anonymous group known only as "The Honesty Policy." Within two days the video went viral and has received over one million views. Some are wondering what the next step is for the group, others have been swift in condemning The Honesty Policy's latest work of art.
In a guerilla style documentary, in which selected individuals were sent anonymous emails asking for their assistance, the compiled and edited version did in fact raise some concerns. Critics have surfaced from all spheres to point out their disappointment in seeing fully covered Muslim women dancing for the world to see. While the language of the song was in fact clean compared to the controversial "Mipsters" video which featured Muslim women being themselves to the tune of Jay-Z's "Somewhere in America," still the focal point of the backlash for the "Happy British Muslims" video were the women's dance moves. While some believe the dancing to be immodest, others defended the women's actions by calling attention to the fact that none of the moves were suggestive, provocative or otherwise distasteful. According to The Honesty Policy, one group even went so far as to remove all but two women in the halal (permissible) version that was created shortly after.
When asked about her thoughts on being removed by critics in the newer version of the video, Kifah Shah, an American Muslim graduate student living and studying in London, publicly stated, "There are some inherent assumptions that are flawed when we think of what's "halal" as being an omission of women/female representation."
After two days of silence immediately after the video went public, an online statement was released by the anonymous creators of the "Happy British Muslims" video. "We have many projects coming ahead and they're about movement – we're moving away from institutionalized understandings of Islam (be they implemented by Muslims or otherwise) back to our roots of being an accessible community. A relevant community. We want to inspire a previously disenfranchised Muslim generation, who feels lost in and among the numerous people teaching them the do's and don'ts before teaching them about the heart."
Some will argue that this video does not represent Muslims in the best light, due to the immodesty displayed according to more conservative commentators. Others are hung up on whether or not music is even permissible for Muslims to be dancing to. There are still many supporters of this project and one thing that is certain, it has definitely created a buzz.
Is Islam accessible? Are Muslims trying too hard to fit in or not trying hard enough?
With so many differing viewpoints on this video, we feel it would be best to facilitate ongoing discussions to engage one another in healthy discourse.
Mercy for Mankind is the leading outreach organization sharing the beautiful message of Islam with the world through creative and cutting edge techniques. If you would like to share the message through art, video, poetry, or any other creative methods, please contact us so we can support your work.