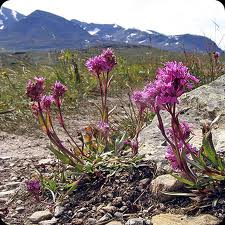 Geobotany @ EurekaMag.com
Mannheim, Germany (PRWEB) April 29, 2014
EurekaMag.com has newly published 1,840 articles on the geographic distribution of plant species and their influence on the earth's surface. While the site's Research Category contains all these geobotanical studies, the Life, Earth & Health Sciences Research Section 25 provides a range of articles covering the distribution of plants from the distribution of individual species to the factors that govern the composition of entire floras.
The Life, Earth & Health Sciences Research Chapter 23331 presents a subset of the current total of over 1,840 references and abstracts on geobotany including articles on geobotanical characteristics of fresh-water lenses in gypsum deserts, geobotanical investigation of the sands near the Don River and their agricultural reclamation, geobotanical investigations on the cork-oak plant communities of Morocco, geobotanical regionalization of the southeast area of the Western Siberian lowland, and on geobotanical study on Pinus pentaphylla in Hokkaido.
Besides geobotany, the chapter also covers geochemistry which is the science that uses chemistry to explain the mechanisms behind major geological systems such as the earth's crust and its oceans. It includes articles on the geochemical evolution of the Great Salt Lake in Utah/USA, geochemical and biochemical evidence of lake overturn and fish kill at Lake Averno in Italy, geochemistry of inorganic nitrogen in waters released from coal-bed natural gas production wells in the Powder River Basin, Wyoming, geochemistry of some quaternary lake sediments of North America, and on geochemistry of surface water in alpine catchments in central Colorado, USA.
Established in 1998, EurekaMag.com has become a comprehensive publisher of references in biology, in the applied life sciences agriculture, horticulture and forestry, in the earth sciences, in the environmental sciences, and in the medical and health sciences. The site currently contains a total of 36.9 million bibliographic references from as early as 1703. Nearly 20.8 million of these entries feature an abstract of the articles' scientific content.
The site also features expert literature searches on user-requested biological, geographical and health subjects, a mobile version for smartphones and frequently updated accounts at Twitter, Facebook, LinkedIn and Google+.