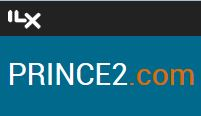 This research highlights certain qualities and abilities, such as flexibility and organisation of team roles, a project manager must have in order to make their venture valuable in the long term
(PRWEB UK) 29 April 2014
A range of companies including global management company, Mannaz, have conducted research into the business value of project management in an organisation, with results indicating that certain parts of project management, such as defining clear roles and responsibilities, are a prerequisite to ultimate success. The research also highlights the importance of defining Key Performance Indicators, aligning purpose and objectives with stakeholders and fighting unpredictability with flexibility.
Measuring project success through its value to business organisations has become secondary to the measurement of time and money spent on a venture, but the former is arguably the best way of identifying the benefits of a project's success for the company in the long term.
ILX, a leading provider of project management training courses, have commented on these results, further pointing to project management skills learned through certain training courses professionals can undertake. A spokesperson for the company said:
"The value of great project management to companies seems like a somewhat immeasurable idea, but this research highlights certain qualities and abilities, such as flexibility and organisation of team roles, a project manager must have in order to make their venture valuable in the long term. This makes training through courses such as PRINCE2 from ILX important to achieving that desired end result, as project managers can equip themselves with the skills and knowledge they need to guide their project to the finishing line in a way that benefits the relevant parties, and the organisation as a whole, the most."
ILX is a leading global provider of Best Practice learning solutions and consulting services and is a market leader in PRINCE2 training. Operating across 100 countries, they have delivered learning solutions to corporate, public, and consumer audiences for over 25 years. They have trained over 100,000 learners in more than 5,000 organisations across their virtual and online learning programmes, as well as in classroom environments.
PRINCE2® is a registered trade mark of AXELOS Limited.