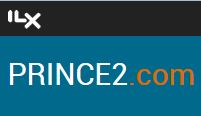 With a global shortage of senior project managers effecting the industry, development of existing talent is more important than ever
(PRWEB UK) 30 April 2014
Female professionals are a big part of a new project management office being set up for Kuwait's Ministry of Public Works, with local females making up 90 of 180 people being trained. The office will oversee the country's upcoming multi-billion dollar infrastructure development programme, in partnership with Faithful+Gould, with professionals from a range of industries including architecture, civil engineering, chemical engineering, mechanical and electrical engineering and computer science.
Shani Foad, Faithful+Gould learning and development manager, said: "The women in MPW's team are especially enthusiastic and receptive to the project management training they're receiving. They also provide a great mutual support network for each other – a collaborative approach that helps women fulfil their potential in this traditionally male-dominated industry. The MPW women are determined to invest in their own training and self-development, which in turn invests in their country's social and economic wellbeing."
ILX, a leading provider of project management training courses, commented on MPW's training, commending the programme for its focus on development of a wide range of professionals. A spokesperson for the company said:
"Training is a fundamental part of developing effective project management teams for any organisation, and this new dedication to training for professionals from a huge array of industries, many of them women, in Kuwaiti is admirable. With a global shortage of senior project managers effecting the industry, development of existing talent is more important than ever, and the MPW's commitment to creating a diverse, world-class project management office in Kuwaiti is an excellent step forwards for project management in the country."
ILX is a leading global provider of Best Practice learning solutions and consulting services and is a market leader in PRINCE2 training. Operating across 100 countries, they have delivered learning solutions to corporate, public, and consumer audiences for over 25 years. They have trained over 100,000 learners in more than 5,000 organisations across their virtual and online learning programmes, as well as in classroom environments.
PRINCE2® is a registered trade mark of AXELOS Limited.