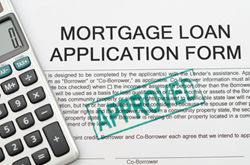 "Misinformation about credit is the biggest obstacle for home ownership," noted Susanna Kunkel, Realtor and Host of recent Home Buyer Seminar.
Philadelphia, PA (PRWEB) April 30, 2014
First Time Home Buyer Seminar recently hosted by Susanna Kunkel of PhillyLiving.com helped consumers in Philadelphia demystify the Top 5 Credit Repair Myths. Understanding credit, and how to effectively improve credit scores, is a critical foundation for home ownership.
Guest speakers Carl Scaramuzza, President of CreditBluePrint, and Gabriel Gifoli of Citibank offered insights on how to build and repair your credit.
Following are the Top 5 Credit Repair Myths:
1. "I know my credit from a free credit report" - Consumers often rely on "free credit report" offers. These scores are not the same ones used by lenders to approve a mortgage. In fact, often they are simply a marketing ploy for credit card offers.
2. "Paying off and closing my cards will improve my credit" - Lenders look for 4 open revolving lines of credit. Paying off and closing an account may damage credit. The magic number is keeping balances below 30% of the approved credit limit.
3. "Automatic bill payments will create credit" - Alternative methods of credit approval for programs like Citibank's Home Run loan include payments for car insurance, cell phones, utilities, etc. This helps buyers who don't have traditional credit. But if payments are deducted automatically from bank accounts that will not help. Lenders need to see on time regular payments.
4. "Pulling my credit report will damage my score" - As long as the credit report is for the same purpose within a 30 day time frame, it will not damage credit scores. Shopping for a mortgage with different lenders within the 30 day time frame will not ding credit scores.
5."If I have credit problems, I should just wait and buy later" - It's important to start with a pre-approval, as many people actually do qualify! Working closely with a Realtor and Lender early in the process will help define a strategic action plan. Waiting without a credit repair plan will only delay home ownership indefinitely.
The single best suggestion to prepare for home ownership is to go ahead with the mortgage pre-approval process. If action is needed to improve scores, professional credit repair services such as CreditBluePrint will set up a strategy for home buying success.
Working strategically with an experienced Realtor, Lender and Credit Repair expert will create a successful road map for the home buying process.
For more information on mortgage approvals and credit repair, contact Gabriel Gifoli of Citibank at 215-275-2008 and Carl Scaramuzza of CreditBluePrint at 610-768-8048.
Susanna Kunkel, Realtor with award winning team PhillyLiving.com at Coldwell Banker Preferred is hosting a series of Seminars to assist both buyers and sellers. For a complete schedule and to RSVP, visit PhillyRealEstateSeminars.com or email susanna(at)phillyliving(dot)com.
PhillyLiving.com is located at the offices of Coldwell Banker Preferred in Old City, 223-225 Market Street, Philadelphia, PA 19106