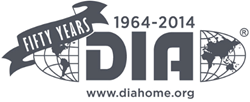 "The webinar will help pharmaceutical companies answer urgent questions about navigating the FDA guidance when applying RBM to clinical trial design and execution, and provide effective strategies for RBM implementation."
Horsham, PA (PRWEB) April 28, 2014
DIA and Covance will co-host the complimentary webinar, "Risk-Based Monitoring: Regulatory Expectation and Operational Application," on May 15 from 11 a.m. to 12:30 p.m. Webinar participants from the Food and Drug Administration (FDA) and Covance will discuss the FDA guidelines on using risk-based monitoring (RBM), which were released in August 2013, and how to apply the guidance when conducting clinical trials.
"The webinar will help pharmaceutical companies answer urgent questions about navigating the FDA guidance when applying RBM to clinical trial design and execution, and provide effective strategies for RBM implementation," said Barbara L. Kunz, DIA global chief executive.
Industry and regulatory experts will explore practical approaches to incorporating regulatory expectations into clinical trials, focusing on how to balance resources, trial design and data quality, technology implications, risk awareness and barriers when adopting RBM.
Register today for the webinar and learn from these experts:
Jonathan S. Helfgott, associate director for risk science, OSI, OC, CDER, DHHS, FDA, United States
Ben Dudley, executive director, Alliance Management, Clinical Development Services Covance Inc., United Kingdom
ABOUT DIA: DIA is the global connector in the life sciences product development process. Our association of more than 18,000 members builds productive relationships by bringing together regulators, innovators and influencers to exchange knowledge and collaborate in an impartial setting. DIA's network creates unparalleled opportunities for the exchange of knowledge and has the interdisciplinary experience to prepare for future developments. The dedicated efforts of DIA staff, members and speakers enable DIA to provide a comprehensive catalogue of conferences, workshops, training courses, scientific publications and educational materials. DIA is a global community representing thousands of stakeholders working together to bring safe and effective products to patients. DIA is an independent, nonprofit organization with its global center in Washington, D.C., USA, and regional offices covering North and South America (Horsham, Pa., USA); Europe, North Africa and the Middle East (Basel, Switzerland); and Japan (Tokyo), India (Mumbai) and China (Beijing). For more information, visit http://www.diahome.org.
ABOUT COVANCE: Covance Inc. (Covance), headquartered in Princeton, N.J., is one of the world's largest and most comprehensive drug development services companies, with annual revenues greater than $2.4 billion and more than 12,000 employees located in over 60 countries. Information on Covance's products and services, recent news releases and SEC filings can be obtained through its website at http://www.covance.com.