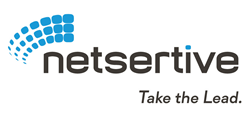 "Having worked with Netsertive, we're excited to enter into this program to not only support our partners, but to also continue to increase business." – John Buchanan, Executive Vice President at Meridian
Research Triangle Park Region, North Carolina (PRWEB) April 28, 2014
With an ongoing commitment to their US network of dealers, Meridian, a world-leader in high-performance digital home entertainment systems, announced this week the launch of an innovative localized marketing program in partnership with Netsertive, a Premier Google SMB partner specializing in automated digital channel marketing technology for the Audio-Video industry.
The new program leverages Netsertive's Local Extend™, enabling Meridian and its dealers to seamlessly collaborate on distributed marketing initiatives to drive local market awareness and sales opportunities.
Through the program, Meridian dealers will be able to track digital marketing results through Netsertive's online platform, weekly alert summaries, and regular meetings with a professional client success manager. In addition, Meridian dealers will have turnkey implementation, automatic reimbursement, and complete accountability.
The comprehensive localized campaigns for Meridian partners include proven tactics powered by Netsertive's platform, including targeted display ads, site retargeting ads, search marketing, call tracking, and dynamic landing page technology, which injects brand-approved content into local dealers' websites on-demand to help drive more conversions.
With this program, Meridian will gain greatly improved brand control, critical insights into channel performance and coverage, empowerment of their dealers to embrace local digital marketing and stronger local marketing performance.
"Having worked with Netsertive, we're excited to enter into this program to not only support our partners, but to also continue to increase business," – John Buchanan, Executive Vice President at Meridian.
Brendan Morrissey, CEO of Netsertive added "With many years of experience delivering digital channel marketing for the Audio-Video industry, we are excited to partner with a great brand like Meridian, which has an enthusiastic set of channel partners and a strong message for consumers which we will help deliver locally."
The new marketing program will be available to dealers supporting Meridian's award-winning products, beginning immediately. Dealers interested in participating in the program can contact their Meridian representative or Netsertive directly for more information.
ABOUT NETSERTIVE
Netsertive has moved to the forefront of the digital ad tech industry with a vision of using technology to connect local consumers with products and businesses. Based in the Research Triangle region of North Carolina, the company automates localized digital advertising and channel-marketing solutions, leveraging online search, online display, social media and mobile platforms. It provides standalone localized campaign automation as well as its innovative Digital Co-Op system, which combines brands and local channel partners in turnkey, cooperative online ad campaigns. Serving specific vertical industries, Netsertive helps local business, multi-location retailers and national brands increase sales in targeted local markets with its expert team and patent-pending technology platform. Founded in 2009, the company has a history of rapid growth, a world-class team, and the strength of venture capital funding from top firms RRE Ventures, Harbert Venture Partners and Greycroft Partners. Visit http://netsertive.com/av
ABOUT MERIDIAN AUDIO
Meridian Audio, based in Cambridgeshire, UK, was founded in 1977 by two music lovers: psychoacoustics expert Bob Stuart and design engineer Allen Boothroyd. With almost 40 years of innovation and development of consumer home entertainment systems offering exceptional performance, Meridian Audio is recognised as a world leader in high-quality audio and video reproduction. Meridian developed the world's first audiophile CD player, digital surround controller and digital loudspeaker; and the MLP lossless packing system included in Blu-ray Disc. The company's award-winning optical disc players, DSP loudspeakers, video systems, streaming and personal audio products are unique in the industry, maintaining a super-quality digital signal from the studio to the home, using advanced digital signal processing to delivery natural sound and crystal-sharp images.
In 2008 Meridian entered the world of automotive with its partnership with McLaren Automotive. Drawing from its expertise in the home entertainment sector, Meridian developed two stunning stereo and surround systems for the McLaren 12C, 12C Spider and P1. The in-car system for the Range Rover Evoque signalled Meridian's partnership with Land Rover in 2010. The following year Meridian extended its automotive partners to include Jaguar, launching in the XJ Ultimate. In 2012 Meridian introduced its innovative Signature Reference Sound System in the All-New Range Rover. This is the world's first 3D in-car surround, which redefines in-car audio possibilities by applying Meridian's unique technologies such as Trifield 3D, setting new standards in the automotive world.