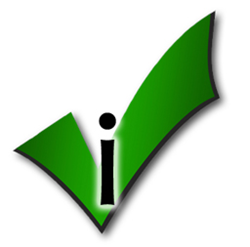 "This feature essentially helps make sure that no one drops the ball when it comes to resolving issues"
Le Sueur, MN (PRWEB) April 30, 2014
The functionality of inspectiTRAC manager has recently been expanded with the release of an improved corrective action manager. Data collected with the inspectiTRAC Data Collector and uploaded to inspectiTRAC™ Manage r is available in real-time, providing decision makers with the information they need to address incidents quickly and effectively, resolving issues, mitigating risk and ensuring continued productivity. The implementation of an improved corrective action feature means that valuable data collected during the audit, inspection and observation process can now be acted on and managed even faster.
This feature allows users to assign, track and manage the corrective actions related to issues and concerns discovered during an inspection, audit or observation. When an issue is discovered, it can be assigned to another user with a date by which the resolution must be completed. The system is also designed to provide text message and email notifications regarding the corrective action including the notification of assignment, reminder of corrective action needed, and notification of completion of task.
Van Oort states, "Without the ability to assign and track corrective actions, there is no record of who is responsible for resolving issues and if there is resolution. With the expanded ability to assign corrective actions, there is a higher level of accountability for making sure issues are resolved in a timely manner. It also allows users working on different shifts to track which issues are still a concern. This feature essentially helps make sure that no one drops the ball when it comes to resolving issues."
inspectiTRAC is designed for client customization in a wide range of businesses and industries and reduces employee inspection, observation and audit data collection and transfer time while increasing data accuracy. The tablet-based software is designed to make the inspection and auditing process trouble-free by integrating the inspection/audit criteria and location visuals directly into the program design, thus reducing the time needed to complete inspections while also reducing errors in data entry. The data collector software links seamlessly with inspectiTRAC Manager a management system for reporting, scheduling, alerting and notifying of data and resolutions using data collected from inspectiTRAC and other 3rd party inspections and audits. inspectiTRAC administrator is used to create, modify and manage the inspections, audits and observations forms and maps.
More information about inspectiTRAC can be found at http://www.inspectiTRAC.com.
About intRAtrain and inspectiTRAC by Russell Associates
intRAtrain and inspectiTRAC by Russell Associates, based in Le Sueur, Minnesota, has over 30 years experience and expertise working with companies to increase employee productivity from improved job skills training; increased employee safety, safety, food safety and quality behaviors. Using technology, Russell Associates develops solutions that increase effectiveness and efficiencies, reduce cost, and improve ROI from training, testing, and inspections/audits.