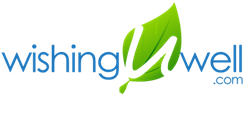 We're thrilled to be able to provide these top quality supplements to our customers. We know that these are products that really work for our customers
Denver, Colorado (PRWEB) April 29, 2014
Wishing U Well, a Colorado-based company that sells all-natural products to promote wellness, is pleased to announce their new website, highlighting the Metabolic Response Modifier (MRM) product line. MRM is an industry-leading sports nutrition and health supplement company, started in 1996 with the goal of using top-quality ingredients and scientific research to create all natural products that promote wellness.
"We're thrilled to be able to provide these top quality supplements to our customers," said Tyler Patzel of Wishing U Well, Inc. "We know that these are products that really work for our customers."
Patzel said that one of their most popular MRM products is the MRM CLA 1250mg, a softgel of fatty acids that may be able to help users shed weight. The All Natural Egg White Protein (available in chocolate or vanilla flavors) is another popular MRM product which promotes natural and healthy muscle maintenance.
Wishing U Well also recommends the MRM MSM Topical Cream, which contains ingredients that promote joint health, support healthy skin, and combats allergic responses. The cream has even been shown to help combat the development of scar tissue.
Wishing U Well, Inc's new website is full of other all-natural vitamins, supplements, sports nutrition, and skin and body products that are high in demand because of their quality and proven success. The company is committed to selling only the best all-natural health products to their customers.
To learn more about Wishing U Well or to make your purchase, visit the company's website at http://www.wishinguwell.com.
About Wishing U Well
Wishing U Well wants to partner with customers to help them achieve maximum health and life-long well-being. They provide honest information, quality products, and exceptional customer service to every one of their customers. By taking simple, everyday steps, they believe people can improve the quality of their life and by taking ownership of their health, they can experience the joy of well-being. At WishingUWell.com, you'll find the support you need to take charge of your health.