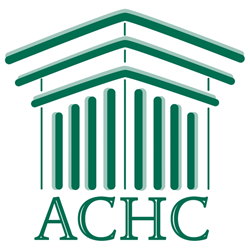 Cary, NC (PRWEB) April 28, 2014
ACHC Clinical Compliance Educator, Lisa Meadows, will be presenting at the California Association for Health Services at Home (CAHSAH) Annual Conference and Home Care Expo on May 13, 2014. CAHSAH is a leading statewide home care association in the nation and the voice of home care in the western United States. The annual conference will be held at the Renaissance Hotel & Palm Springs Convention Center in Palm Springs, CA, and will be attended by leadership and management from all levels of home health, hospice, and providers of non-medical personal care service in the home.
The presentation titled "The New Home Health Sanctions: Tips & Techniques to Avoid Home Health Sanctions" will cover important aspects of compliance for home care providers. The 90-minute session will help administrators, faculty, and clinical personnel better understand the new home health sanctions that will be effective mid-2014. Attendees will gain an understanding of survey situations that could potentially trigger a sanction. The presentation will also examine the recent year's top 10 CMS-cited deficiencies in order to help providers avoid common mistakes. The presentation will be held from 10:15 AM – 11:45 AM and is open to all CAHSAH attendees.
"ACHC is excited for the opportunity to speak at such a great conference and support the members of CAHSAH," said Julie Pazun, ACHC Director, Home Health, Hospice, Private Duty, Behavioral Health, and Ambulatory Care. "As a leading accreditation organization, we believe in the importance of continuing education for providers, and are pleased to address some of the issues associated with the new home health sanctions."
ACHC offers nationally-recognized accreditation services for home health, hospice, and private duty agencies. The organization's unique, consultative approach to accreditation is designed to enhance the quality of patient care while enhancing business efficiencies through service-specific standards and industry-based best practices. ACHC currently accredits more than 1,955 home health, hospice, and private duty locations across the U.S. and has held recognition by the Centers for Medicare and Medicaid Services (CMS) as a national accrediting organization for home health and hospice.
ACHC is a not-for-profit accreditation organization that has stood as a symbol of quality and excellence since 1986. The organization has CMS Deeming Authority for Home Health, Hospice, and DMEPOS, and a Quality Management System that is certified to ISO 9001:2008. ACHC is the provider's choice for accreditation because of their personal Accreditation Advisors, relevant and realistic standards, competitive pricing, and a friendly, consultative approach to accreditation. Accreditation by ACHC reflects an organization's dedication and commitment to meeting standards that facilitate a higher level of performance and patient care.
For more information on ACHC's accreditation programs and educational resources, or to download ACHC accreditation standards, please visit achc.org or contact them at customerservice(at)achc(dot)org or (855) 937-2242.