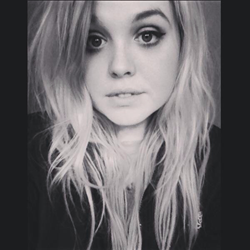 Granby, Massachusetts (PRWEB) April 29, 2014
When it was suggested that MacKenzie Reynolds should become a DBA (Doing Business As) and start a business in the pet product industry, she didn't have to think twice about it. Kenzie had been selling online since she was eight years old. Her first venture into online sales began with selling Yugioh cards on eBay. Her mom and dad were tired of paying for the expensive trading cards and decided to teach their daughter how to make money buying and selling the cards on the web. After high school Kenzie became a certified makeup artist while working as a sales associate in the retail business.
It didn't take long for MacKenzie to figure out she could make a lot more money going back into the online sales business. She took a job working for her dad's web company and quickly became an expert at selling products through Amazon. In less than a year, two major web partners, impressed with her great work ethic, skills and demeanor, offered to do consulting work for a new online pet store. Kenzie had always been passionate about pets and MCR Online was started in March of 2014. Within a month PetCityProducts.com was formed. The website specializes in dog, cat, bird, fish, reptile and small animal products and supplies.
To further ensure the success of her business, Kenzie has partnered with Enhanced Web Consulting and Enhanced Online Sales. These two partners are responsible for generating millions in sales with other partners in various industries. MacKenzie will be in charge of customer service, processing orders and day to day operations. Enhanced Web Consulting is responsible for design, programming and website development. Enhanced Online Sales will drive traffic to the website through both organic and paid search using Google, Bing, Yahoo and most major search engines.
PetCityProducts.com now carries over 10,000 products for dogs, cats, birds, fish and small animals. It's too early to know if Kenzie's new venture will succeed among the giant pet supply companies but she is quite confident and expects to have a large following through numerous web sources such as Facebook and Pinterest.
MacKenzie has always had a desire to help and care for animals. As much as she hopes to build a solidly profitable business she also feels the need to support animals. That is why 5% of all net profits from sales on PetCityProducts.com will be given to help animals in need. Click here to visit http://www.PetCityProducts.com.