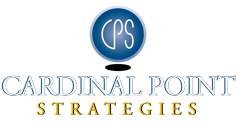 Our synergies, complimentary services and expertise were a natural fit and will provide additional value to our clients in an increasingly global environment of consulting and risk management. - Paul Goldenberg
HAMILTON, NJ (PRWEB) April 29, 2014
Cardinal Point Strategies (CPS), a New Jersey based strategic advisory and business intelligence firm, announced the formalizing of a strategic partnership with Templewood Homeland Security Solutions Ltd., a UK-based strategic advisory group. The partnership is a strong strategic fit, leveraging the two companies' respective strengths within the U.S. and Europe by providing access to an extended network of industry professionals. Templewood Homeland Security Solutions services include cyber-security and secure information sharing technologies, training and organizational development, physical security solutions, and strategic security planning.
"Cardinal Point Strategies is excited to enter into a strategic partnership with Templewood Homeland Security Solutions. Templewood has a remarkable reputation and proven track record of success for their clients," said Paul Goldenberg, CEO at Cardinal Point Strategies. "Our synergies, complimentary services and expertise were a natural fit and will provide additional value to our clients in an increasingly global environment of consulting and risk management."
About Templewood Homeland Security Solutions Ltd.
Templewood is a full-service, bipartisan strategic advisory and consulting firm specializing in management consulting, business development, homeland and national security training, government relations, strategic communication and policy guidance.
For more information on about Templewood Homeland Security Solutions Ltd., please visit http://www.thss.eu or contact Richard Benson at Richard.b(at)thss(dot)eu or call +44 20 3151 0099.
About Cardinal Point Strategies
Cardinal Point Strategies, LLC, is a strategic advisory consulting firm that advises local, state and federal government agencies including DHS on matters including counter terrorism, crisis and risk management, cyber security, community conflict and combating violent extremism.
For more information about the services provided by Cardinal Point Strategies, visit the company's website at http://cardinalpointstrategies.com and follow the company on Twitter at @cardinalpoint1.