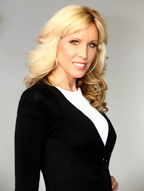 I think you are a genius! I cannot tell you how how much I love what you did to my face. It's so subtle, yet so profound.
Newport Beach, CA. (PRWEB) April 28, 2014
Patients wanting to restore lost volume to their face have the option of facial fillers or fat transfer. Orange County plastic surgeon, Dr. Joseph T. Cruise, believes fat transfer (http://orangecountycosmeticsurgery.com/fat-transfer/) can have greater short term and long term benefits in comparison to fillers. Having performed hundreds of facial fat transfer procedures, Dr. Cruise has been able to evaluate his patient's results over a long period of time. This has provided him the opportunity to make an in-depth comparison between fat transfer and facial fillers.
"Fat Transfer not only restores lost volume, but it also improves overall skin quality creating a youthful healthy appearance. I believe more patients need to be educated about the multitude of benefits fat transfer can provide," explains Dr. Cruise.
To learn more about fat transfer, please visit:
http://orangecountycosmeticsurgery.com/fat-transfer/
Through his years of experience performing fat transfer to the face, Dr. Joseph T. Cruise has been able to thoroughly evaluate the results of his Orange County patients. In doing so, one of the most exciting discoveries has been how the newly injected fat has resulted in dramatic skin improvement. When the face has been depleted of it's own natural fat, skin quality becomes compromised causing uneven skin texture, along with a dull almost grey like tone. Fat stored below the skin's surface acts as nourishment keeping it looking youthful and healthy. By restoring lost volume through fat transfer, the skin begins to thrive again. In turn, patient's notice remarkable improvement with skin texture and brightness. Some patients comment on how they have a healthy glow where the fat has been placed.
When comparing facial fillers to fat transfer, patients need to understand the pros and cons of each, so they can make an educated decision on which option best suits them. VOLUMA™ XC by Juvederm was released earlier this year as the first FDA-approved filler for adding volume to the cheek area. This can be a great option for patients wanting a quick fix for volume loss. VOLUMA™ can be injected in the office with little to no downtime. This filler is only approved for the cheek area and can sometimes require 2 or more syringes for optimal results. Average cost for VOLUMA™ in Orange County is $1,000 per syringe.
Fat transfer can be performed under local anesthesia in the office, but will require some downtime for healing. Patients typically experience significant swelling within the first week. A major benefit of fat transfer is the ability to apply it to any area needing volume replacement, unlike VOLUMA™ which is for the cheeks only. It is not uncommon for patients to have fat injected into multiple areas such as cheeks, temples, forehead, upper and lower eyelids and lips. One procedure can enhance all of these areas, which makes it more cost effective. As mentioned previously, an added benefit of fat transfer is the improvement of skin quality, which isn't something seen with fillers. Lastly, the injected fat is a permanent replacement. It's important to note existing fat will still deplete over time as part of the natural aging process, which may result in a patient requesting another fat transfer procedure in the future.
About Cruise Plastic Surgery:
Cruise Plastic Surgery, located in Newport Beach, Orange County, California, is one of the top plastic surgery practices in the Southern California region. The director, Dr. Joseph T. Cruise, is a fully trained, board-certified plastic surgeon specializing in facelift, fat transfer, breast augmentation, tummy tuck and other cosmetic surgery procedures. Dr. Cruise is also one of the region's best known surgeons for rhinoplasty (nose surgery), neck lift surgery and gynecomastia. His dedication and focus is clearly evident in the comprehensive educationally based web site he manages and the concierge-like customer service his patients receive from the entire office. Experience and predictably good results have earned him the distinction of being one of the best plastic surgeons in Orange County.