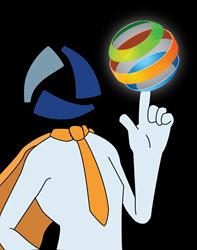 The Puridiom solution sparks new cost savings and transforms the procure-to-pay process for the organization.
Mechanicsburg, PA (PRWEB) May 01, 2014
Puridiom, a leading procure-to-pay solution provider, is showing organizations how to power-up their procurement game at this year's 99th Annual International Supply Management Conference, held in Las Vegas, May 5 – 7, 2014. As an ISM sponsor, Puridiom supports the mission of the ISM organization lead the supply management profession through its standards of excellence, research, promotional activities, and education.
At the conference, Puridiom will show attendees how to boost efficiencies and energize their procurement processes through technology and best practice policies. The exhibit booth will feature a "power station" where attendees can charge their mobile devices while learning about the power of the Puridiom procurement solution. "Puridiom provides self-service procurement tools designed to enable procurement departments to work more efficiently and effectively," says Al Jacobs, Puridiom's VP and COO. "The Puridiom solution sparks new cost savings and transforms the procure-to-pay process for the organization."
In keeping with the "power-up" theme, Puridiom will be giving away 2 Mophie® powerstations, portable charging devices capable of quickly charging virtually any USB device, including the iPad and other tablets. Stop by Puridiom Booth #623 and enter to win, as well as learn more about powering up the procurement process.
Follow Puridiom on Twitter during the conference at #PowerUpPuridiom or #ISM2014.
About Puridiom
Puridiom, a recognized leader in the Supply Chain, offers innovative technology solutions, industry-specific strategies, and best practice expertise to achieve best-in-class results. For over 30 years, Puridiom has successfully transformed procurement and accounts payable operations and delivered real savings, control, compliance, and accountability to spend activity. Puridiom serves many global organizations within diverse industries, including energy, insurance, financial, entertainment, government, healthcare, and non-profit. Solutions and services include stand-alone modules, a comprehensive procure-to-pay suite, cloud / SaaS and on-premise deployment platforms, and business process outsourcing options. Discover real savings and learn more at Puridiom.
About ISM
Institute for Supply ManagementTM (ISM) is the first supply management institute in the world. Founded in 1915, ISM's mission is to enhance the value and performance of procurement and supply chain management practitioners and their organizations worldwide. By executing and extending its mission through education, research, standards of excellence and information dissemination — including the renowned monthly ISM Report On Business® — ISM maintains a strong global influence among individuals and organizations. ISM is a not-for-profit educational association that serves professionals with an interest in supply management who live and work in more than 80 countries. ISM offers the Certified Professional in Supply Management®