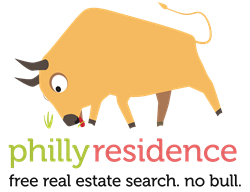 'Physicians have the unique opportunity to own a home with less money out of their pocket than renting,' explained Elkaim.
Philadelphia, PA (PRWEB) April 30, 2014
PhillyResidence.com provided medical professionals, from graduating medical students to established doctors, an unmatched opportunity for special physician loan programs at recent seminar hosted at the Philadelphia College of Osteopathic Medicine.
Traditional loan guidelines fall short for Doctors as they progress in their field. High student debt prevents medical professionals from qualifying. The Physicians Loan Program allows them to have their student debt ignored.
"Our Physician Home Loan allows Doctors to purchase a home with no money down, no PMI and move in prior to their new job starting. No other conventional or jumbo programs will allow this," clarified Elan Elkaim, physician home specialist.
Highlights of the Physicians Loan Program include:

As low as 0 downpayment
No PMI (primary mortgage insurance)
Closing up to 90 days PRIOR to employment start date
Ability to ignore student debt when receiving training income
No pre-payment penalties
Co-Signers allowed
Up to 3% Closing Cost Credit from sellers allowed
Elan Elkaim, founder of PhillyResidence.com is an award winning Realtor with the PhillyLiving.com team at Coldwell Banker Preferred. Elkaim is dedicated to assisting medical professionals and specializes in new construction, luxury townhomes and condos throughout all Philadelphia neighborhoods and surrounding suburbs.
For more information on how to purchase a home with a Physicians Loan Program, contact Elan at PhillyResidence.com.