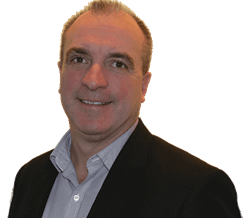 It's clear our study participants are frustrated that their systems don't have the capability to track IT projects in real time
London, Ontario Canada (PRWEB) April 30, 2014
Mark Donais, CEO and founder of Entry Software, reports that personal mobile technology may hold the key to helping IT managers track projects in real time and improve their resource capacity planning. Such is the conclusion of the company's 2014 research study of 151 IT managers and corporate executives at U.S.-based firms in the educational, hospital and manufacturing sectors. Entry commissioned IMTS, a market research firm in Austin, Texas to conduct the study.
The research determined that 60 percent of these companies rely on manual processes and tools, utilizing Excel or informal e-mail and phone communications, to obtain project data about hours expended per project and the status of those projects. IT managers said these methods had proven to be inadequate, slowing projects and reducing the likelihood of completing them according to their schedules.
"It's clear our study participants are frustrated that their systems don't have the capability to track IT projects in real time, since half of them said that is what they need to collect project data from multiple sources, efficiently and in a timely manner," said Donais.
Donais added that 37 percent of IT managers and executives participating in the study had taken the initiative to resolve this problem by acquiring and integrating third party tracking tools; and 44 percent said they adequately addressed the issue.
To enhance and support the study's conclusions, Entry Software sought independent analysis of these issues from Gartner Analytics and PWC (PricewaterhouseCooper).
According to Robert A. Handler, a Gartner analyst, "the two biggest reasons cited for application development project failure are 'functionality' and 'missed schedule,' accounting for 63 percent of the application development projects deemed less than successful."
In the final analysis, Donais said the proliferation of personal mobile devices – smartphone and tablets – could also be the solution to these challenges. As these devices become the constant companions of IT managers and personnel during work and off time, their integration with project management are likely to improve the coordination of resources and the reporting and gathering of data. Entry's study also concluded that the use of these devices for these purposes would accelerate from 2014 to 2016.
"We're confident that TeamHeadquarters v. 7.0 offers IT managers and their companies all the tools they need to eliminate their frustrations over project data collection and to maximize the number of projects that run smoothly and are completed on time, on budget and according to their initial goals. We purposely enhanced TeamHeadquarters, so it delivers more than traditional IT capabilities. In the challenging environment in which IT managers must succeed, ITIL (Information Technology Infrastructure Library) has become a necessity, with its compilation of best practices for ITSM – and that's what TeamHeadquarters v. 7.0 provides."
A complete presentation of Entry Software's research is available at:
http://www.entry.com/imts.html.
About Entry Software Corporation
Entry Software Corporation is a leader in providing effective work management solutions to various industries around the globe. Its product, TeamHeadquarters, is a fully integrated palette of unique solutions for IT, Product and Service departments. TeamHeadquarters creates value through cost reduction, improved operating efficiency and enhanced customer communications.