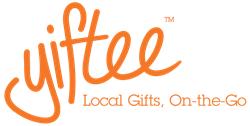 Menlo Park, CA (PRWEB) April 29, 2014
Increasing competition in hiring and retaining skilled workers combined with a shift in the workforce with the arrival of the Millennial generation should encourage organizations to reevaluate their employee reward programs according to a new white paper released today by Yiftee, an award-winning web/mobile service for sending gifts at local shops and restaurants throughout the USA (Yiftee.com). According to the white paper, Yiftee Thought Leadership: Spot Awards for Employee Recognition, (free on http://bit.ly/1pHYUbE), organizations hoping to keep high performing members of their workforce will need to look beyond current bonus structures and annual performance reviews to more immediate feedback and acknowledgement, with rewards that not only recognize exceptional performance, but also reflect the organization's and the recipient's personality and values.
To enhance employee appreciation, engagement and retention, employers need to look to more localized, timely reward programs such as Spot and Peer-to-Peer awards. These programs reward an employee or a team for extra effort at the time when it occurs, or for exhibiting a desired behavior such as participation in a wellness program. Major corporations typically allocate 2% of payroll for recognition programs. Smaller companies may use stacks of gift cards, with varying results.
Immediate feedback in the workplace is particularly important to the millennial generation. According to Donna Novitsky, CEO of Yiftee, "Millennials, or Gen Y, as a group have grown up in a wired culture of instant feedback, from social media to helicopter parents. We've learned that, as a group, they believe that on-the-spot recognition and coaching is vital to their ability to succeed in the workplace. Truth be told, however, we all appreciate the spontaneous pat-on-the-back, and a small investment pays back in spades."
According to Yiftee Thought Leadership: Spot Awards for Employee Recognition, the most desired items for spot awards were money, gift cards, services (for example a home food delivery or car wash), experiences (such as a meal out or a spa certificate) or a donation to a charity. Most commonly provided as spot awards by organizations in the survey were gift cards, money and logo items.
The recently announced YifteePro web service (pro.yiftee.com) is a new alternative for employee awards that is customizable by any manager or employee to meet their needs. Employers upload a list of employees (or customers, clients, partners or prospects) who they wish to reward or gift. They then choose a gift from many local merchants and national brands, personalize it as they wish and send. The recipient immediately gets the gift message via text, email or social media and can redeem it in the next 90 days.
About Yiftee, ™ Local Gifts, On-the-Go
Award-winning Yiftee (http://www.yiftee.com) is an exciting new mobile app, Internet service and open gifting platform (API) that lets consumers send thoughtful, unexpected gifts to employees, clients, prospects, friends or family quickly via email, text and social media. Businesses use Yiftee for employee rewards, customer appreciation and to stand out in sales. Yiftee gift recipients pick up their Yiftee gifts using their smart phones at favorite local restaurants and shops, driving profitable business to local merchants. To participate, merchants simply sign up at https://yiftee.com/enroll_your_business; there is no monthly fee, no special technology and no discounting required. Merchants gain additional sales, foot traffic, an eCommerce capability like the big retailers and a free mobile/web sales channel. Please see yiftee.com to give your gifts and share the Yiftee love.