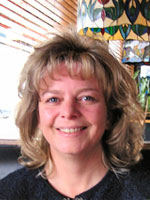 'Melinda is committed to the same philosophy of providing top-notch talent that ESA has become known for. I am confident she will continue to provide the high-caliber recruiting service that our clients have come to expect from ESA.' - Founder Jeff Linck
Dayton, OH (PRWEB) April 29, 2014
Even as its founder retires, Enterprise Search Associates' (ESA) legacy will continue as the ownership transfers to familiar hands. The firm's Partner Melinda O'Neil has now taken over full ownership as Jeff Linck announces his upcoming retirement.
Linck's retirement, effective May 2, comes after more than 25 years in the business. While he is relinquishing control to O'Neil, he will continue to assist her as a part-time consultant.
"Melinda is committed to the same philosophy of providing top-notch talent that ESA has become known for," Linck said. "I am confident that she will continue to provide the high-caliber recruiting service that our clients have come to expect from ESA."
Established in 1990, the firm specializes in the recruitment and placement of Information Technology professionals in the Dayton and Cincinnati areas in Southwest Ohio. The firm has also recently expanded beyond that regional area into a number of locations, including Chicago, Atlanta, Raleigh-Durham, and Kansas, New York City, and Philadelphia.
O'Neil joined the firm in 1995 and quickly established herself as a skilled recruiter with a particularly keen ability for finding talented candidates, Linck said.
"I love building relationships with candidates," O'Neil said. "My focus is matching skills to requirements and finding top talent for our clients. I tend to make a lot of calls. A lot of recruiters send emails, but I like to get on the phone. One thing I hear consistently from candidates is that they get contacted by a lot of recruiters, but they don't necessarily present a good match. They like hearing from me because they know it's going to be a good match."
O'Neil's responsibilities gradually grew to include managing client relationships, and last year, Linck made her a partner in the firm. Now as owner, she plans to continue providing the excellent services that ESA has become known for while expanding the firm's reach. Specifically, she plans to nurture relationships with other recruiters through her membership in the Top Echelon Network. This will expand ESA's ability to find quality candidates to meet clients' needs. She also plans to enhance the firm's online presence to attract more candidates.
In addition, O'Neil wants to increase the contract staffing side of the business. ESA places its contractors through the contract staffing back-office services of Top Echelon Contracting, Inc. (TEC). As the legal employer for ESA's contractors, TEC handles all of the legal, financial, and administrative tasks associated with the contract placements.
"I would like our clients to use us for more contract and contract-to-direct positions," O'Neil said. "It offers them another option as they look to add to their staff."