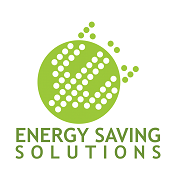 Miami, FL (PRWEB) April 28, 2014
Energy Saving Solutions USA ("ESS" or the "Company"), the creators of the LED with a lifetime guarantee™, is proud to announce that the Company has been invited to and will attend Coca-Cola's 2014 Sustainability Summit in Atlanta, Georgia on May 5 – 7, 2014, where it will be showcasing the energy and cost-saving benefits of its Forever LED Lights™ and their ability to help Coca Cola reach their goal of 25% reduction in its carbon emissions by 2020.
Coca Cola's Sustainability Summit affords customers the ability to engage with leading clean-technology companies and educators helping businesses reduce energy and water use, improve productivity, and better engage with staff, guests and shoppers to drive results. This unique forum helps attendees stay abreast of the latest developments in sustainability, identify emerging issues and opportunities and collaborate with its most valued customers in more meaningful ways.
At the Summit, Energy Saving Solutions will educate and inform Coca-Cola and 75 of their highly valued enterprise level clients, such as Starwood Hotels, Subway and Disney, of the energy-saving and cost-cutting benefits of the highly efficient guaranteed for life Forever LED Lights™. The Forever LED is the only full line of LED lighting with a lifetime guarantee, exclusively administered by McCusker & Company and backed by Service USA, world class warranty and service providers out of Dallas, Texas.
Energy Saving Solutions will be offering Coca-Cola, its 700,000 employees, and Coca-Cola's entire value chain a 25% instant rebate on its full line of Forever LED lights™.
Peter Stein of Energy Saving Solutions stated, "We couldn't be more pleased that Coca-Cola, one of the most well-respected, recognized brands in the world, selected Energy Saving Solutions to attend their exclusive Sustainability Summit and participate in a global discussion on crucial energy-saving innovation and initiatives needed to reduce our carbon emissions. The opportunity for Energy Saving Solutions to engage in discussions with - and to showcase the abilities of Forever LED Lights to - some of the most influential enterprises is almost here. We look forward to helping Coca-Cola and any other enterprise, business, municipality, and school, reduce their carbon footprint, all while saving on energy-costs, with our Forever LED Lights™, the only full line of LED lighting with a lifetime guarantee."
About Energy Saving Solutions:
Energy Saving Solutions USA – the creators of the LED with a lifetime guarantee ™ – provides businesses, government agencies, schools and non-profit organizations energy-efficient LED and induction lighting technology that is designed to save money and help reduce the environmental impact by reducing carbon emissions. The Miami, Fla.-based company also offers organizations the Forever Green Savings Program ™ which allows for a conversion to LEDs with no up-front costs; payments are based on a portion of their electrical savings. More information can be found at http://www.EnergySavingIndustry.com.