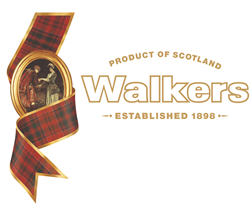 Hauppauge, NY (PRWEB) April 30, 2014
Walkers Shortbread, the much-loved Scottish shortbread bakery, is thrilled to return to Santa Monica, CA this May as a sponsor of Brit Week 2014 on Saturday, May 3rd and Sunday, May 4th. As an official sponsor of the event, Walkers will host a variety of free, family-oriented and pet-friendly activities for all ages at its booth, located on the 1300 Block between Arizona and Santa Monica Blvd.
Activities include:

A social media photo kiosk where pets can pose with their owners and share the photos via Twitter, Facebook, and Instagram.
The opportunity to win a $300 gift to Bristol Farms, a leading southern CA grocery retailer of gourmet, organic, and natural foods.
Samples of delicious Walkers Shortbread to snack on while enjoying the event.
In addition, Walkers will have a selection of specialty gift tins available to purchase at its booth, including the popular Scottie Dog Tin. Proceeds from the sales of the Scottie Dog Tins will be donated to the ASPCA in support of their efforts to end animal cruelty and homelessness. Walkers will also donate a portion of sales from the other products to a local Santa Monica rescue shelter.
For more information about the 2014 Brit Week celebrations, please visit http://www.britweek.org/britweek-santa-monica-festival/. To learn more about Walkers Shortbread, its full line of shortbread, cookies, oatcakes, and puddings, as well as their ongoing partnership with the ASPCA, please visit http://www.us.walkersshortbread.com.
###
About Walkers Shortbread
Walkers was founded in 1898 and is still a family owned and managed company. We proudly bake the finest shortbread in the world in our home village of Aberlour in the Scottish Highlands. Walkers is now sold in over 80 countries and is the leading brand of food exported from Scotland. Our shortbread, cookies and oatcakes contain no artificial flavorings, colorings or additives, and are certified kosher OUD. Walkers does not support the use of GM ingredients. For more information, please visit http://www.us.walkersshortbread.com/