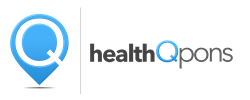 "There are many couponing services and offers, but none devoted entirely to healthcare needs like HealthQpons." - Jayme Nabors, founder
Fort Walton Beach, Florida (PRWEB) April 29, 2014
With healthcare costs and insurance plans skyrocketing, a new service called HealthQpons (http://www.healthqpons.com) is offering Florida residents significant savings on everything from routine dental check-ups to pet vaccines and wellness exams. The brainchild of Jayme Nabors, a successful entrepreneur on The Emerald Coast, HealthQpons is a free service that is currently offered to residents in Destin, Fort Walton Beach, Panama City, Pensacola and Crestview.
"The economy has produced a couponing craze," said Nabors. "And although there are many couponing services and offers, there isn't one devoted entirely to healthcare needs. HealthQpons is designed to offer consumers discounts for the best providers in their area with "QPons" that can be found on the easy-to-navigate website."
The main focus of the HealthQpons site is to provide great savings and deals to consumers looking for health-related services and elective care procedures on one easy- to-use platform. Consumers can download and print coupons for routine doctor visits, dental check-ups, acupuncture, massage therapy, chiropractic care and much more. Memberships are free and allow full access to the site. With a growing list of providers and an expanding consumer database, Nabors says the timing is perfect for HealthQpons to expand nationwide.
"We' are getting a great response from providers who are enthusiastic about Health QPons because they don't have to waste marketing dollars on traditional media that does not always work or is difficult to track," he said. "And consumers and patients are thrilled because they don't have to wait for healthcare coupons to be featured on some of the bigger, mainstream sites that offer discounts on vacations, restaurants and everything else. With HealthQpons, a person can quickly find a dermatologist or even a personal trainer without wading through lots of unrelated offers."
Nabors said his interest in healthcare stems from growing up in a family of dentists and the fact that his wife, Lygia, has continued the family tradition with her practice at Nabors Dental in Fort Walton Beach. He launched the service after years of perfecting the concept and building the service platform of HealthQpons. Numerous providers and medical professionals have contributed to perfecting the usability and functionality of the site.
Dr. Scott Smith of Scott Smith Chiropractic in Fort Walton Beach says he is impressed with HealthQPons because it brings new patients to his practice and offers a measurable return on investment.
"You can't go wrong with a service that offers this kind of visibility and online presence he said. "No other advertising programs work this way, so using Health QPons is a no-brainer for me."
For more information, contact Jeff McDonald or James Lopez at jeff(at)healthQpons(dot)com or james(at)healthQpons(dot)com or call 1-844-776-6748.