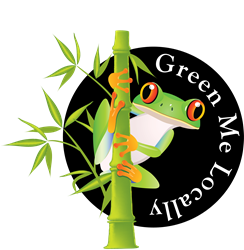 Building a community of people and businesses to move towards a more sustainable future.
St. Petersburg, FL (PRWEB) April 29, 2014
Green Me Locally is inviting sustainable and eco-friendly businesses and organizations to partner with them and become part of their national green directory. The directory is open to businesses in all cities and states within the continental U.S. that supports the mission of protecting our natural resources while providing high quality products and or services to their audience.
Businesses that partner with Green Me Locally have an opportunity to showcase their offerings to both a local and national market and contribute to the process of moving towards a more sustainable economy. The green directory contains a variety of categories that businesses can be listed in. Examples of categories include restaurants, farmers markets, garden and landscaping, pet products and services, alternative transportation, and more. New categories are added regularly.
The goal of the directory is to provide an easy resource for people to find alternative businesses in their local area and for those traveling to new areas that want to maintain the green lifestyle while on the road.
For more information about becoming a partner with Green Me Locally, contact us at Tara(at)GreenMeLocally(dot)com.
About Green Me Locally
Green Me Locally Inc. is an eco-niched website for consumers who are looking for ways to lessen their environmental footprint, learn how to live a healthier lifestyle and support their local businesses and economies. The mission of the company is to think globally, but act locally on a number of environmental and health and wellness related topics.