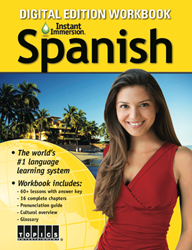 Elementary and secondary schools in the U.S. and Canada can win thousands of dollars-worth of Instant Immersion™ VT e-learning courses.
Renton, Washington (PRWEB) April 29, 2014
TOPICS Entertainment (http://www.topics-entertainment.com) wants to remind K-12 principals and teachers to enter their school in the Instant Immersion™ VT End of School Year Celebration 2014! The short essay contest is open to accredited elementary and secondary schools (K-12) in Canada and the U.S. It ends May 31, 2014.
Winning schools can receive individual awards exceeding $15,000-worth of interactive, multimedia English Learner and Second Language e-learning courses available in over 120 languages, including Spanish, English, French, German, Chinese, Japanese, Arabic, Russian and Latin, just to name a few. Schools may submit essays written by students, parents or school employees to qualify.
The Instant Immersion™ VT End of the School Year Celebration 2014 Entry Form and Rules.
The official contest entry form and contest details can be found on the Instant Immersion™ VT contest webpage: http://www.instantimmersion-vt.com/contest. Official Contest Rules can be found at http://www.instantimmersion-vt.com/Contest_Rules.pdf.
A short essay of 250 words or less is required to enter, and is based on the question: How would (insert school name) students benefit from using Instant Immersion™ VT?
Schools: Don't Delay Entering
Principals and teachers are encouraged to not to delay their entry. The last day to submit the completed online entry form with the essay will be May 31, 2014, before 11:59 p.m. (PST).
About Instant Immersion™ VT
Instant Immersion™ VT's e-learning content is the institutional-use, cloud-hosted version of Instant Immersion™. Instant Immersion™, with millions of users worldwide, is the No. 1 top-selling personal-use software for new language acquisition.
Instant Immersion™ VT's neuro-linguistic research-based pedagogy and e-learning content has been proven worldwide by students of Foreign Languages (World Languages) and English Learners (ELL, ESOL, EAL, ESL)—from elementary and secondary schools (K-12), colleges and universities, corporate training programs, government training, church sponsored missions, humanitarian groups, community centers, NGOs and other organizations.
Instant Immersion™ VT uses a variety of activities to engage and reinforce learning that teaches useful, everyday conversational language (no useless "elephant kicking the ball" phrases) and real-world activities. Learners can also listen to, and compare speech to, both male and female native speakers. Gamification techniques motivate learners to achieve and improve on their scores.
Teachers can have confidence that students will enjoy learning a new language through a variety of fun and engaging interactive multimedia activities and games at their own pace. Instant Immersion™ VT content also meets ACTFL, TESOL and U.S. State standards.
To learn more about Instant Immersion™ VT for K-12, please go to http://www.instantimmersion-vt.com/instant-immersion-vt-k12.php.
Languages offered by Instant Immersion™ VT, include:
Afrikaans, Albanian, Alsatian, Amharic, Arabic (modern standard), Arabic (classic), Armenian, Assamese, Azeri, Basque, Bengali, Breton, Bulgarian, Burmese, Cantonese, Catalan, Chichewa, Chinese (Mandarin), Chuvash, Cornish, Corsican, Creole (Haitian), Croatian, Czech, Danish, Dari, Dutch, English (American), English (Canadian), Esperanto, Estonian, Faroese, Farsi (Persian), Finnish, French, French (Canadian), Frisian, Gaelic (Irish), Gaelic (Scottish), Galician, Georgian, German, Greek, Greenlandic, Gujarati, Hausa, Hawaiian, Hebrew, Hindi, Hungarian, Icelandic, Igbo, Indonesian, Italian, Japanese, Jèrriais, Kannada, Kazakh, Khmer, Kirghiz, Korean, Kurdish Sorani, Latin, Latvian, Lingala, Lithuanian, Luganda, Luxembourgish, Macedonian, Malagasy, Malay, Malayalam, Maltese, Manx, Maori, Marathi, Mongolian, Navajo, Nepali, Norwegian, Occitan, Papiamento, Pashto, Pidgin (Tok Pisin), Polish, Portuguese, Portuguese (Brazilian), Punjabi, Quechua, Romanian, Romansch, Russian, Rwandan, Sammi, Sardinian, Serbian, Sesotho, Shona, Sinhala, Slovak, Slovenian, Somali, Spanish (Castilian), Spanish(Latin American), Swahili, Swedish, Swiss, Tagalog (Filipino), Tamazight, Tamil, Telugu, Thai, Tibetan, Turkish, Ukrainian, Urdu, Uzbek, Vietnamese, Welsh, Xhosa, Yiddish, Yoruba & Zulu.
About TOPICS Entertainment
TOPICS Entertainment (http://www.topics-ent.com) is the largest privately held multimedia publisher in the United States offering the DVD, software and audio industries' most diverse content at competitive prices in prestigious club, mass and chain retailers throughout the United States, Canada and Mexico. TOPICS represents well-known and respected brands, including National Geographic™, James Earl Jones Reads the Bible, the U.S. National Archives, public television's OVER® series, the No. 1 best-selling language-learning line Instant Immersion™, and more!
TOPICS is now offering Instant Immersion™ VT (http://www.instantimmersion-vt.com) second language e-learning solutions directly to schools, businesses and other enterprise customers.